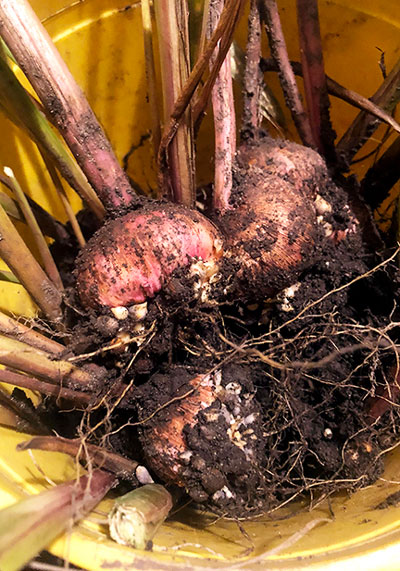 Investing a little time in your garden now will pay big dividends in the year ahead, so here's our seasonal guidance for improving your garden's health and beauty – and increasing your garden joy:
how to clean up iris and peonies to protect them from borers and mildew,
how to dig and store dahlias, glads, tuberoses, rain lilies, and crocosmias (pictured here, freshly dug),
how to plant tulips, daffodils, etc. in outdoor containers,
how to force bulbs indoors for winter bloom.
For more, check out the 39 other links at our complete Planting and Care page, or call or email us. We want to help!