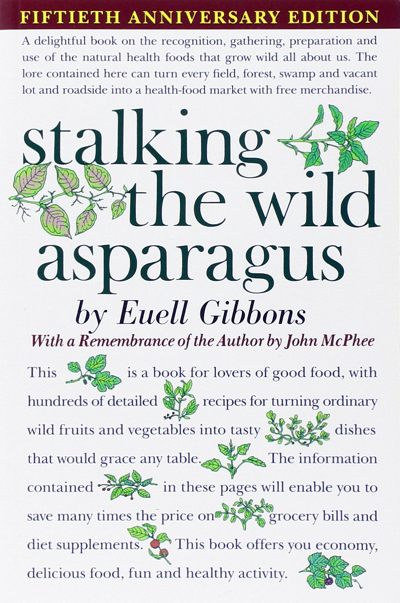 Last month's article about delicious, historic purslane apparently struck a chord with many of you, including Letty Savage of Sewickley, Pennsylvania, who emailed us to say:
"Loved the article on purslane. We run a kids' garden club during the summer at our local Fern Hollow Nature Center. Each meeting features a snack, preferably something we have harvested from the garden. One week there were no vegetables ready to harvest so we picked purslane. We made a casserole using an old recipe from Euell Gibbons' Stalking the Wild Asparagus and the kids just loved it. They also liked it raw. It makes a great snack to forage while weeding."
In case you'd like to try that casserole, here's the recipe from Gibbons' classic 1962 book: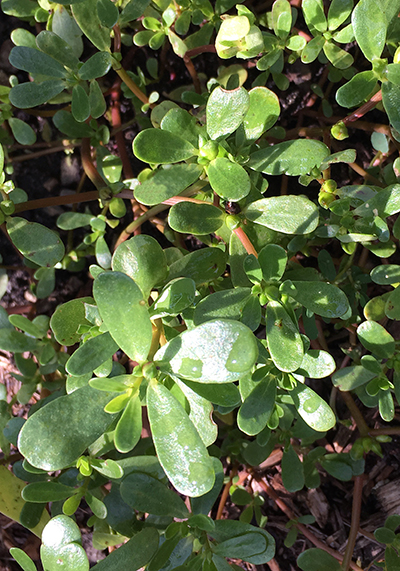 purslane thriving in my garden
"Boil the tips ten minutes, drain, and chop fine. Stir one beaten egg into the purslane, then stir in as many dry bread crumbs as the mixture will dampen. Season to taste with salt and pepper, then bake in a moderate oven until the top is nicely browned."
And here's another of Gibbons' purslane recipes, which sounds even tastier to me:
"Cut several slices of bacon in small pieces and fry them in a large skillet. When the bacon is done, dump in about one quart of the tender tips of purslane. Stir until evenly coated with the bacon drippings, then cover and let it cook 6 or 7 minutes. Season with salt and a little vinegar."
Mmm-mmm, purslane!