An email with that happy subject line arrived here recently from our long-time customer, Alicia Guy of Shoreline, Washington.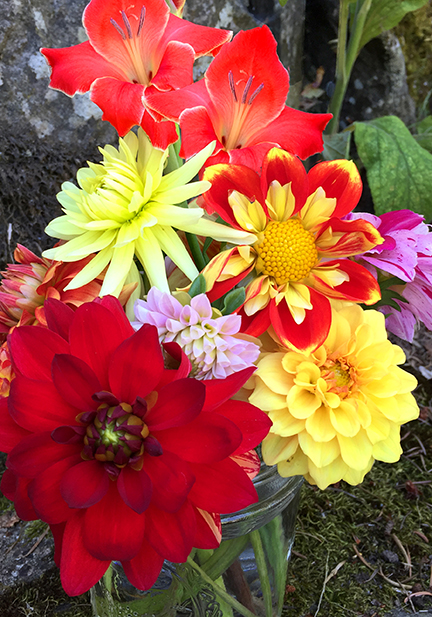 "After 17 years of planting OHG bulbs and dahlia tubers," Alicia wrote, "I'm going to live on a grander floral scale! All of your high-camaraderie notes on invoices have nudged me over the edge. This spring I am starting Bitty Bouquet Flower Farm in Duvall, just outside of Seattle. I'm going to focus on heirloom flowers, most particularly dahlias.
"Just before Scott retired, I called to thank him for how much you've contributed to my garden life. The conversation wandered to my secret dream of having a small heirloom flower farm and, of course, he made it seem like that could be meaningful and rewarding work.
"I've been bowled over by how much enthusiasm taking this risk has generated with my family, friends, and (now former) co-workers, and I'm so excited to see where it all might lead. You can follow my journey at instagram.com/bittybouquet/, and thanks again for your long, slow part in this crazy mid-life career shift!"
Congratulations, Alicia! Selling heirloom bulbs was a "crazy mid-life career shift" for me, too, and though it was a lot of hard work and worry, it brought me a LOT of joy. May the beauty of your flowers and the happiness of your customers sustain you, and remember, as you said at the end of your email, "Spring is inevitable!"