If you're enjoying a cool rainy summer, lucky for you!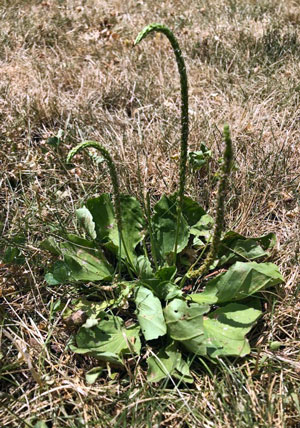 Unfortunately much of the country is once again suffering through high heat and low rainfall. (When even the weeds are wilting, as in the photo here from my neighbor's yard, you know it's bad!)
It's a topic we've addressed frequently in recent years, so rather than write a whole new article about it, here are some links to our Weather and Hardiness archives that we hope you'll find useful – and maybe even a little bit "cooling."
"Hot, Dry Summer: Is it Bad for Bulbs or Good?" (Aug. 2016),
"Learning from California: Gardening with 28% Less Water" (Oct. 2015),
"Hot Summer = Dahlia Hell" (Aug. 2012),
"Got Drought? Bulbs Are Built for It" (Aug. 2011),
"High Heat Stresses Your Bulbs, Too" (Aug. 2010).