How about settling down in the shade with a tall glass of something frosty and losing yourself in a great garden book this summer?
After a lifetime of gardening, 86-year-old Penelope Hobhouse – who has written a dozen books and designed gardens for English royalty, the RHS, and Steve Jobs – listed her ten favorite garden books in the December 2015 issue of Gardens Illustrated.
Two of her favorites, I'm happy to say, are more than a century old, and six deal with garden history!
Garden Design, by Sylvia Crowe, 1958 – "My first choice," Hobhouse says. This work starts with a long section on garden history and "remains the most comprehensive book on design I know."
The Education of a Gardener, by Russell Page, 1962 – A modern classic, this small book by the celebrated garden designer "describes his visits to great gardens and discusses what they taught him."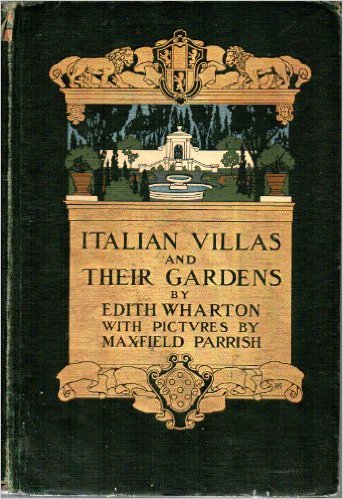 The Formal Garden in England, by Reginald Blomfield, 1892 – This historical survey by a man who was "violently opposed" to the then-new "natural-style" gardens "makes you think where you stand in the argument which still reverberates today."
Penelope Hobhouse's Gardening through the Ages, 1992 – Originally published in England as Plants in Garden History, this is "an illustrated history of plants and their influence on garden styles from ancient Egypt to the present day."
Paradise as a Garden in Persia and Mughal India, by Elizabeth Moynihan, 1979 – "Highly readable" and a "masterpiece," this is "the best introduction" to garden-making from Cyrus the Great in 540 BC to Shah Jehan in 1660 AD.
The Landscape of Man: Shaping the Environment from Prehistory to the Present Day, by G. and S. Jellicoe, 1979 – "Perhaps this is the only book you need," Hobhouse writes, because it covers garden history and design "but with an emphasis on the garden as part of the environment."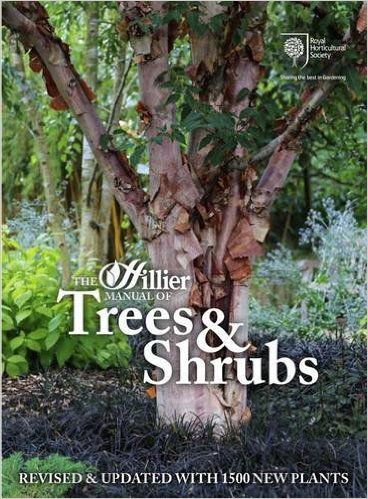 Italian Villas and Their Gardens, by Edith Wharton, 1903 – The only American book on her list, this 1903 work by the famous novelist "captures the essence of Renaissance taste."
The Hillier Manual of Trees and Shrubs, by Hillier Nurseries – This is "for me the most valuable" reference book, Hobhouse writes, because "I cannot envisage a garden without a framework of woody plants."
Perennials and Their Garden Habitats, R. Hansen and F. Stahl, translated in 1993 – "Astonishingly detailed" and "my new bible for planning my own garden," this encyclopedic German work "puts more emphasis on the ecological needs of a plant."
The Green Tapestry: Perennial Plants for the Garden, by Beth Chatto, 1999 – "No library can be complete without" one of Chatto's books, Hobhouse concludes. "She has taught us to garden better using suitable plants in sustainable ways."
Could one of these be your next favorite garden book? If you can't find them at your local library, ask about borrowing them through inter-library loan which is simple and free. Or consider buying used copies at Amazon and elsewhere, where some are available for as little as $.01 plus $3.99 shipping – less than you'd probably pay for a six-pack of annuals.