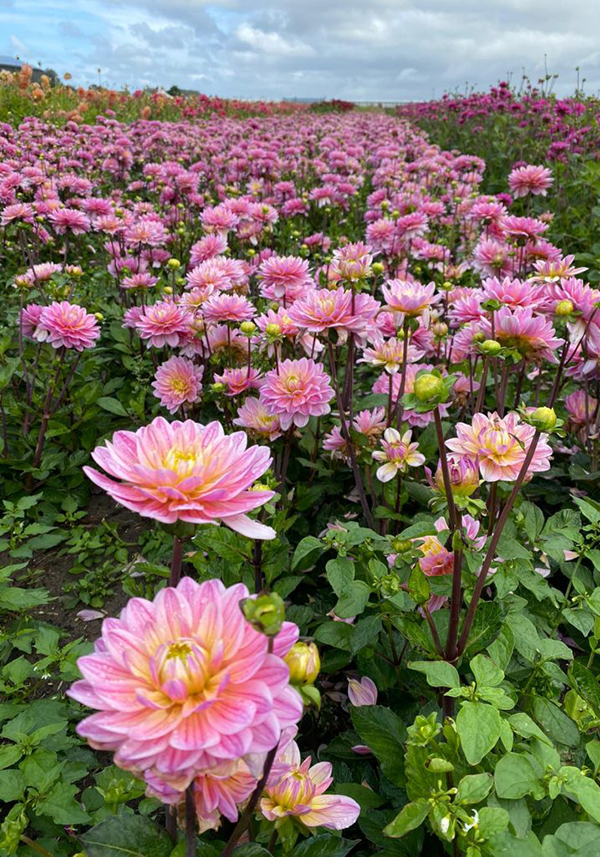 Most of our dahlia tubers come from a couple of small family farms in Oregon and New Hampshire. Others, though, are grown for us in the Netherlands, where dahlia-farming is a big, modern, and impressively efficient business.
If you have 86 seconds to spare, here's a fascinating YouTube video that shows how dahlia tubers are produced over there, from rooting the cuttings in vast greenhouses, to planting them out by hand lying face-down on special trailers pulled by tractors through the fields, to digging and cleaning them in the fall.
If you're like us, we bet you'll watch it more than once.