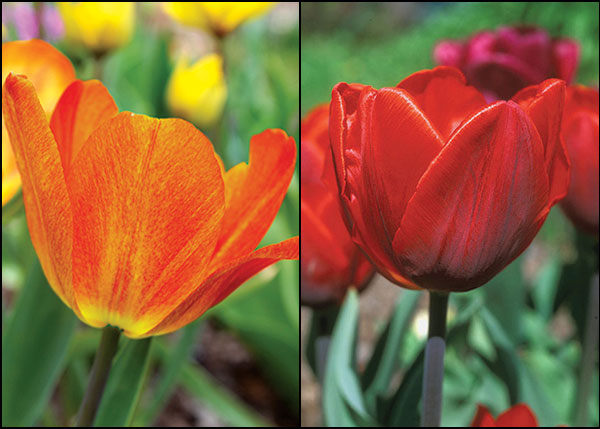 Heirloom bulbs are survivors, but even we were surprised by these two reports:
Here's what our good customer Marianne Schmidt of zone-5b Stuyvesant, NY, had to say about one of our most fragrant tulips – although please note that we can't guarantee it will work for you:
"Last spring the deer devoured all of my tulips EXCEPT 'Generaal de Wet'. I don't know if it was the fragrance or color that turned them off, but this year I'm pinning all of my tulip hopes and expectations on this beautiful tulip!"
And though we'd never recommend planting tulips THIS late, we were happy to get this news about one of our oldest tulips from our long-time customer Tara Fitzpatrick of zone-6a South Hadley, MA:
"Testimony for your 'Couleur Cardinal' – I forgot a bag I had intended to force inside in the basement fridge all winter. I found and planted them in the garden in March during a thaw, and they bloomed perfectly in May!"
Read September's News, Alerts, & Quotation.