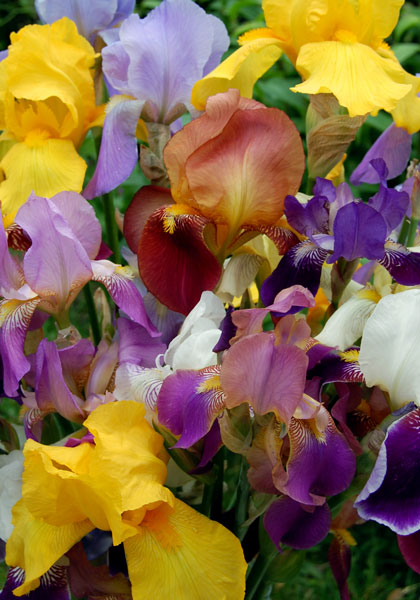 Last year the Historic Iris Preservation Society (HIPS) launched an exciting grassroots effort to save the world's rarest iris – and they're hoping you'll help.
The Guardian Gardens network is a far-flung group of iris enthusiasts who've agreed to grow and share varieties that are most at risk of extinction. The goal is to have five different gardeners growing each of these rare iris so that even if one or two lose theirs it won't be lost forever.
You don't have to be an expert to help, says Doug Paschall, the program's coordinator. If you have experience growing iris and a sunny spot that's big enough for four or five rhizomes of a few varieties, he'd love to hear from you.
"We have irises waiting to be adopted," Doug adds, and mid-summer is the ideal time for planting them. To learn more, check out the Guardian Gardens FAQ at the HIPS website.
And here's a thought: wouldn't it be great if other plant societies sponsored preservation efforts like this? In fact, if you feel inspired to launch a Guardian Gardens project for daffodils or dahlias or daylilies or glads or peonies – all of which have active national societies devoted to them – please let us know and we'll help spread the word about it here. Working together, we can not only "Save the Iris" but "Save the Other Flowers, Too!"