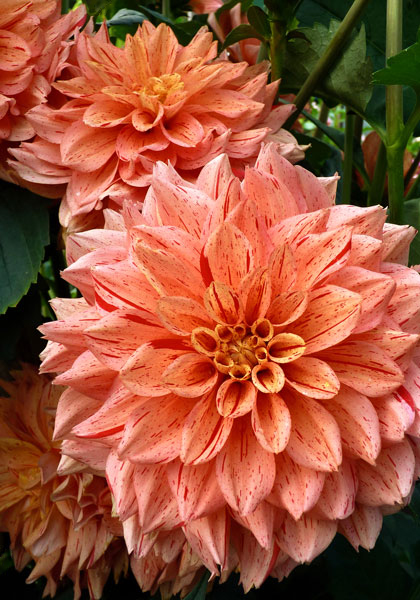 Garden writer Stephanie Cohen – who's been called "one of the most influential women in horticulture" – gives our 'Nonette' a shout-out in the August 2018 issue of Fine Gardening.
Calling it "A Dahlia to Die For," Stephanie writes that 'Nonette' has "bright apricot flowers that are speckled with burgundy," and "even those who consider themselves dahlia connoisseurs find this particular blossom so unique they will stop and stare."
"As with many bicolor dahlias," she continues, "the red stippling is highly irregular: one flower may have a lot of mottling, while another may appear to be just solid apricot. But the surprise is half the fun!" 'Nonette' also produces lots of flowers, "giving you plenty for the garden and the vase."
Although it sells out every year, 'Nonette' is available now for delivery next spring. For plenty of flowers that will make you stop and stare, order now!