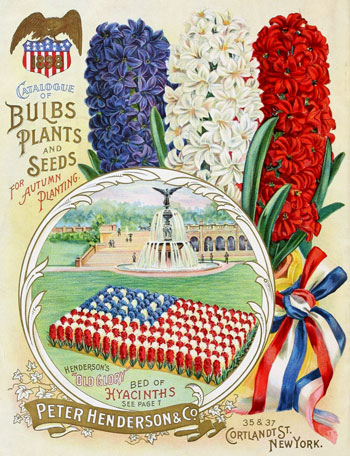 To easily answer that question, check out our new web-page, "Bulbs per Square Feet: For Pattern-Beds or Anywhere."
There you'll find a few simple charts and formulas to help you figure out:
(a) the square footage of any planting area and
(b) how many bulbs you'll need to fill that space, whether they be crocus at 3 inches apart, lilies at 18 inches apart, or anything in between.
But we didn't stop there. Hoping to inspire you to try a bit of historic pattern-bedding, we added antique images and advice from historic catalogs in order to show you how to plant bulbs in true Victorian style.
It's easy and fun – and not just for grand public gardens like Keukenhof or the lawns of Victorian mansions. Take a look!