Water is an essential part of life – especially the life of gardeners. If you spent too much time this past summer dragging the hose around like we did, this excerpt from John Evelyn's 1686 Directions for the Gardener at Says Court is for you.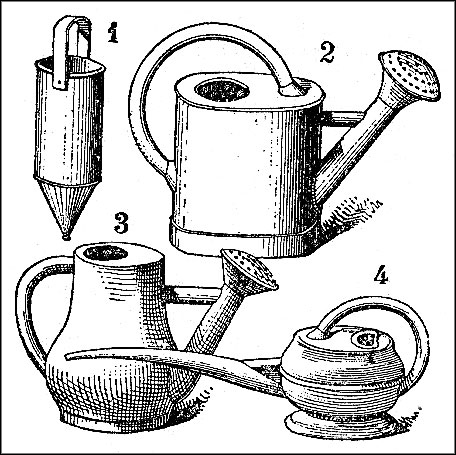 "The best water," Evelyn wrote, "is from rivers and running streams [rather than from a well or spring] so it be not too lean and cold.
"That which is always standing or shaded corrupts and is not good, but the water of ponds, and wherein cattle soil, is excellent, [and] rain water has no fellow.
"If water be too thin and poor, enrich it with the dung of sheep or pigeons by hanging a basket full of it into the water and letting it steep. Cow dung is also profitable. [However] water over-dunged brings a black smut on orange leaves, etc.
"If you be necessitated to use cold raw spring water, let it stand a while in the sun, and therefore keep always ready an infusing tub or vessel. Four gallons of heated water qualifies 20 gallons to milk-warm."
Who knew water could be so complicated, eh? But as you may have already discovered – and Evelyn's gardener probably wanted to tell him – you don't have to do everything perfectly to have a wonderful garden. Hopefully yours made it through the summer just fine, even if you didn't water it with milk-warm, dung-enriched river water.