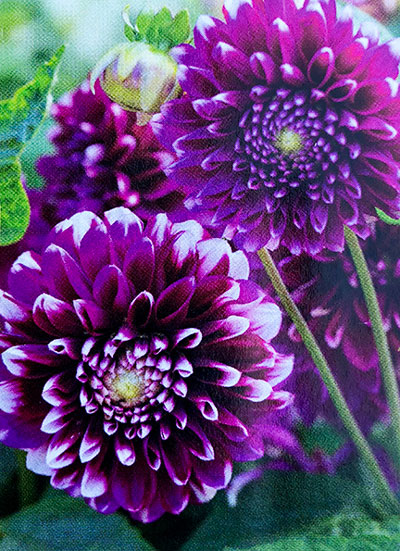 An old friend of ours has been hanging out with Queen Elizabeth.
"Hey, that looks like 'Deuil du Roi Albert'," I said to myself while paging through the October 2017 issue of The English Garden – and sure enough it was, growing at Sandringham, the Queen's 20,000-acre estate in the Norfolk countryside.
Sandringham, I learned, has been the private home of four generations of British monarchs. It's where – as fans of the TV show The Crown may recall – Elizabeth's father loved to hunt and where the royal family spends most Christmases.
Sandringham's gardens are "peppered with tender exotics and a vibrant display of late summer dahlias" in a "distinctively Edwardian approach" that hearkens back to the first decade of the 20th century when Victorian flamboyance was giving way to the more naturalistic style of the Arts and Crafts movement.

"The same dahlias have been grown at Sandringham for 30 years," the article explains, "but the names they are known by come from their original labels, which can suffer from 'gardeners' spelling' and slightly idiosyncratic ideas about naming." That's certainly true of 'Deuil du Roi Albert' – "Mourning for King Albert" – which at Sandringham goes by the much livelier name of 'Duel du Roy'.
Whatever you call it, 'Deuil/Duel' is truly a dahlia fit for a queen, and – although our stock this year is limited – you can order yours now for April delivery.