When the upscale British magazine Gardens Illustrated devotes eight pages to gladiolus, you know they're no longer just supermarket flowers.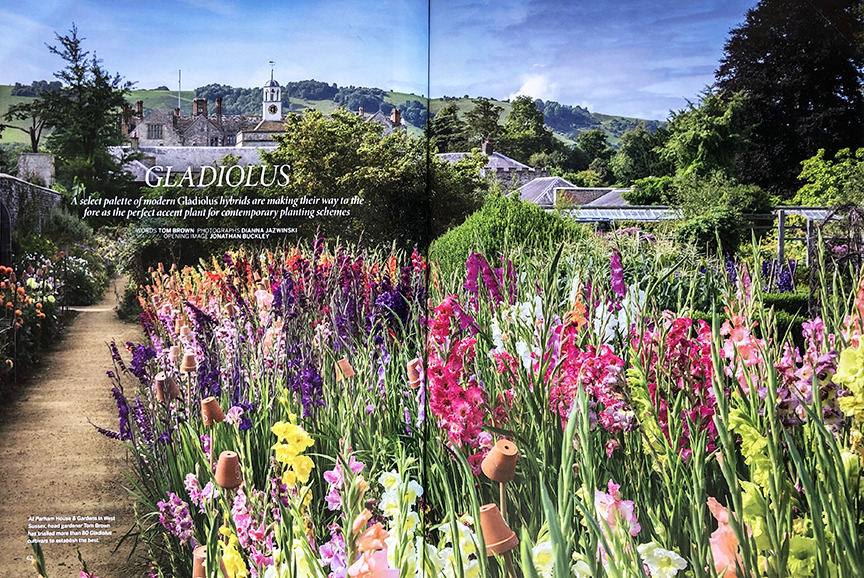 Indeed, a "modern era of gladioli has arrived" writes Tom Brown, head gardener at Parham House and Gardens where he conducted a major trial of glads in 2017.
Although for some gardeners, he admits, glads will be "forever associated with outrageous taste," today "subtler and more compact cultivars are beginning to push their way above the crowd." Many of these are "truly sophisticated, associating beautifully with other late-summer performers" in the garden or bouquets.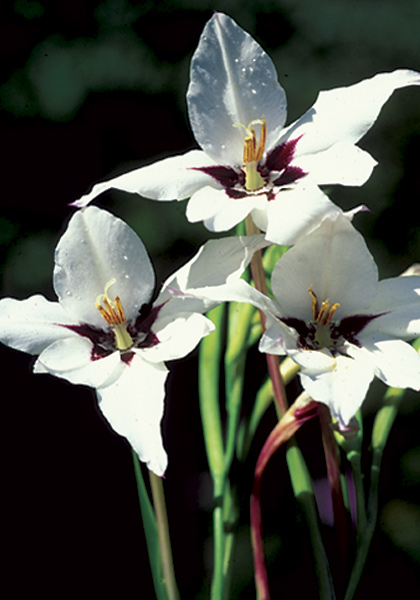 Abyssinian glad
Although most of the glads Brown mentions are too new for our catalog, one subtle older beauty he praises is the Abyssinian glad, G. callianthus 'Murielae'. With "nodding, fragrant flowers that are an absolute delight," this Award of Garden Merit winner "offers great versatility, and is equally superb in containers, borders or in a vase."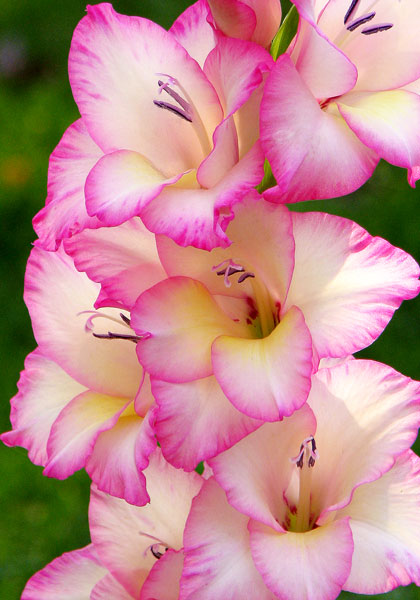 'Priscilla'
"Of course, if you're looking for loud and proud," he continues, "there are also more traditional-looking, ruffled gladioli cultivars such as 'Priscilla'.... The challenge when using these in a cut-flower arrangement is finding companions that will stand up to them. In this case look no further than dahlias, zinnias, and sunflowers to complement" these lively glads.
Glads are also great for "the late-August gap," Brown says, "that period when late-season perennials are still gathering momentum but summer favorites are starting to struggle. Step up gladioli, igniting fireworks in the front, middle, and rear of our borders and blowing the lid off our creativity."
"So my advice," he concludes, "is banish all thoughts of brash and gaudy. Instead, experiment and indulge your garden and your vases with bold and beautiful spikes. In short, allow yourself to be seduced afresh by the vintage glamour and the contemporary charms of gladioli" – which you can order now for April delivery!