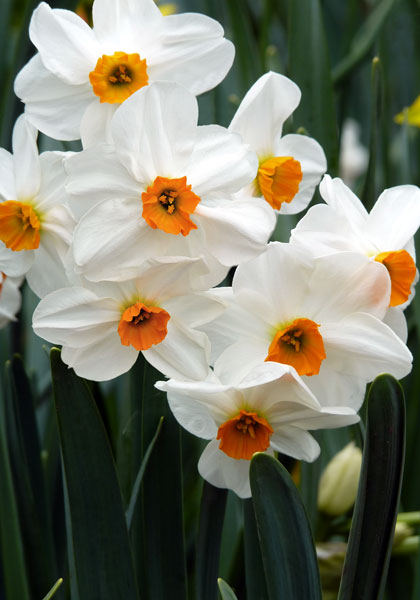 In its January 2020 issue, Horticulture magazine shines a spotlight on our home-state treasure (and long-time customer), the Frederik Meijer Gardens and Sculpture Park.
Located in Grand Rapids, Meijer Gardens features scores of impressive sculptures, a vast conservatory filled with orchids and tropical birds, a recreated 1930s farmstead with heirloom plants, an English-style perennial border reinterpreted in North American natives, and a lot more.
Five of "Meijer Gardens' Favorite Spring Plants" are also featured in the article: hellebores, 'Jack Frost' Siberian bugloss, 'Arnold Promise' witchhazel, 'Mount Airy' fothergilla, and – drumroll, please – tazetta narcissus.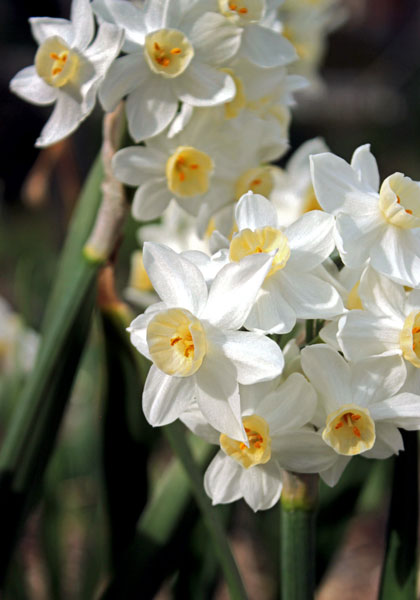 "This daffodil group carries numerous sweet-scented flowers on each stem," Horticulture explains, and "many tazettas are tried-and-true heirloom varieties."
We're proud to say we offer six heirloom tazettas and poetazes (hardier crosses of tazettas with forms of Narcissus poeticus), including iconic 'Grand Primo' from 1780 (which is hardy in zones 8 and warmer only) and orange-cupped 'Geranium' from 1930 (hardy in zones 5b and warmer). You can see them all here – and if you order now for delivery this fall, you'll be able to enjoy their enchanting perfume in your own garden next spring!