Is it a miracle? Maybe not, but we think you'll find this recent testimonial from Tulsa garden writer Russell Studebaker inspiring.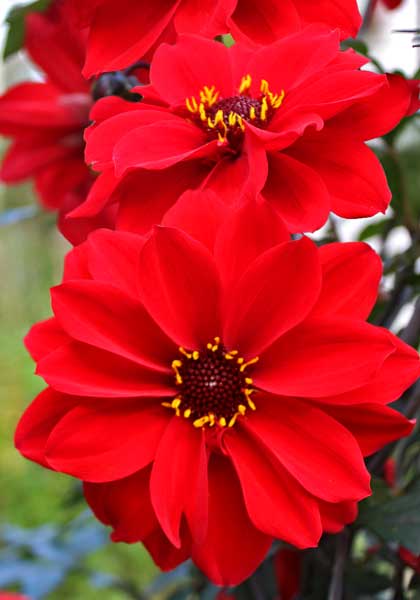 "This spring I ordered some of your dahlias, but somehow I forgot to plant the 'Bishop of Llandaff' – and only rediscovered him in late summer. Since the Bishop was still plump, as most real life bishops are, and wee red sprouts were showing, he was reverently planted in a gallon container on August 17.
"He grew and is now about a foot tall. Before our first frost in November I moved him inside in front of two large south windows where he's been residing happily ever since. Although I don't expect him to flower this winter, I'm giving him some time to build up his strength before I give him a rest. Then I'll look forward to his grand, proper, and belated appearance in the garden next summer.
"You've got good stock – and perhaps the Bishop has good connections with the heavenly father."