Once a year, Gardens Illustrated asks a horticultural superstar to write an article recommending "100 Plants Every Gardener Should Grow."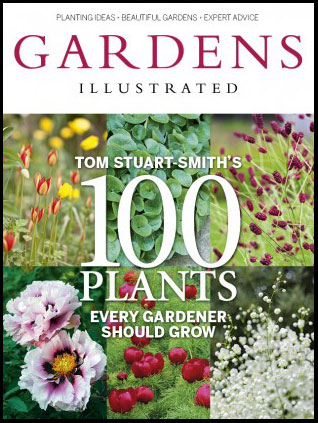 This year they turned to Tom Stuart-Smith, the internationally acclaimed British designer and winner of eight gold medals at the Chelsea Flower Show. His wide-ranging list includes trees, shrubs, vines, perennials, annuals, and grasses, along with bulbs – three of which, we're happy to say, are heirlooms:
Traditional snowdrop (G. nivalis) – "I know there are many excellent cultivars," Stuart-Smith writes, "but I'm very happy with this. I began at home 25 years ago with a bucketful from my mother's garden and now there are tens of thousands thanks to regular dividing."
Pheasant's-eye narcissus (N. poeticus var. recurvus) – "I saw this familiar pheasant's eye last spring growing [wild] in the Apennines and my heart missed a beat – and another when I bent to smell the sweet perfume. . . . Very tough and increases gradually even in rough grass."
'Black Beauty' lily – "Magnificent Lilium speciosum hybrid of astounding vigor. Flowers from August to September. Exotic, stylish, and easy."
The article inspired a wonderful post by our good customer Linda Brazil at her blog Each Little World. In it she mentions that years ago she compiled her own much shorter list of plants she'd never want to be without, and when she looked at it again recently, "I saw that everything on it was still growing in my garden and was a plant I would put on my list again."
So what plants would be on your list? Would it include snowdrops, pheasant's-eyes, and 'Black Beauty'? And if you're not growing them, why not take an internationally-acclaimed expert's advice and give them a try?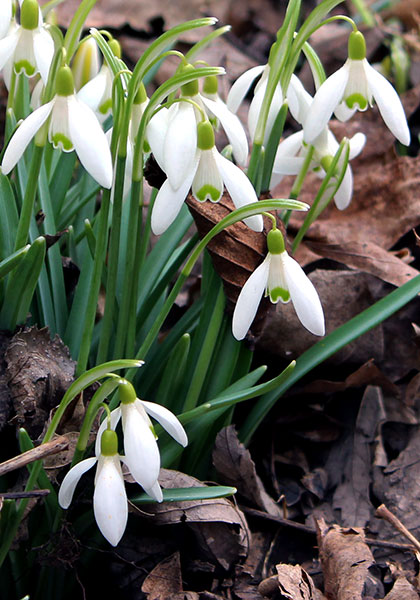 traditional snowdrop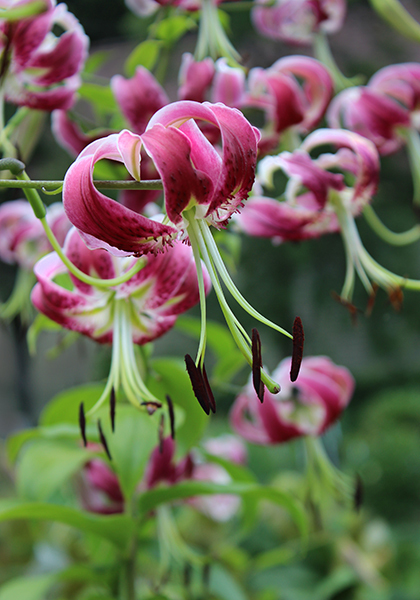 'Black Beauty'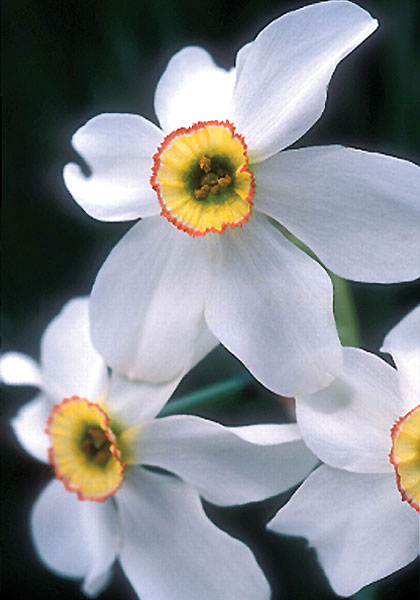 pheasant's-eye