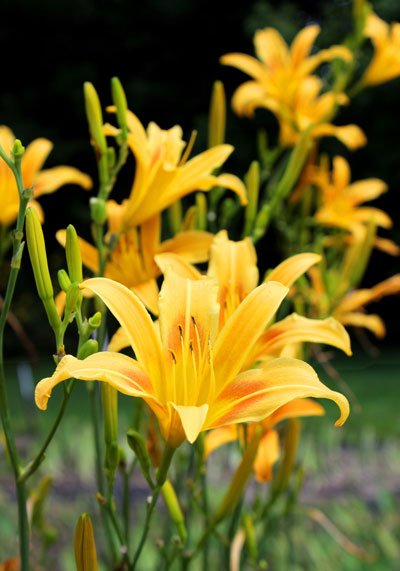 Andrew Keys – author of Why Grow That When You Can Grow This? – had high praise for our towering 'Autumn Minaret' in the August 2018 issue of Fine Gardening.
After describing it as a "superstar" that "sends up rockets of flowers," he goes on to say that "daylilies always make reliable summer bloomers, and this cultivar sends up fragrant scapes of those voluptuous flowers from late summer well into fall. If that's not enough, each one tops out up to a whopping six feet and sports yellow petals with an orange eye."
"This tall drink of water makes the perfect companion for meadow plants in full sun, " Keys adds. "Though daylilies will bloom in shade, more sun equals more flowers, and 'Autumn Minaret' is no exception."
Introduced by A.B. Stout in 1951, 'Autumn Minaret' is always in high demand and sure to sell out early. Even though we've already set a limit of three on it, if you want this willowy beauty we suggest take a break from your holiday shopping and order it now.