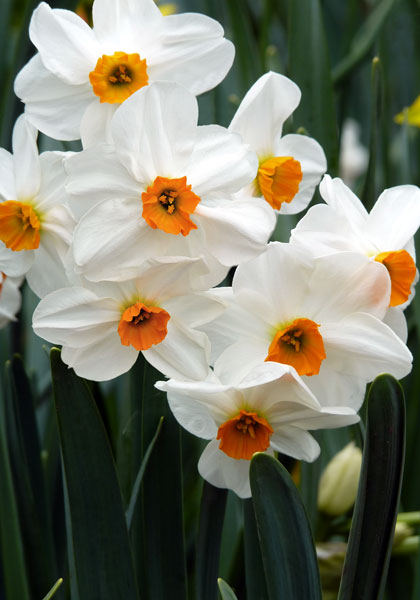 In its January 2020 issue, Horticulture magazine shines a spotlight on our good customer and home-state treasure, the Frederik Meijer Gardens and Sculpture Park.
Located in Grand Rapids, Meijer Gardens features scores of impressive sculptures, a vast conservatory filled with orchids and tropical birds, a recreated 1930s farmstead with heirloom plants, an English-style perennial border reinterpreted in North American natives, and a lot more.
The article also showcases five of "Meijer Gardens' Favorite Spring Plants" – hellebores, 'Jack Frost' Siberian bugloss, 'Arnold Promise' witchhazel, 'Mount Airy' fothergilla, and – drumroll, please – tazetta narcissus. "This daffodil group carries numerous sweet-scented flowers on each stem," Horticulture explains, and "many tazettas are tried-and-true heirloom varieties."
We're proud to say we offer six of those fragrant heirlooms, including iconic 'Grand Primo', introduced in 1780, and orange-cupped 'Geranium' from 1930. You can see them all here – and if you order now for delivery this fall, you'll be able to enjoy their enchanting perfume in your own garden next spring!