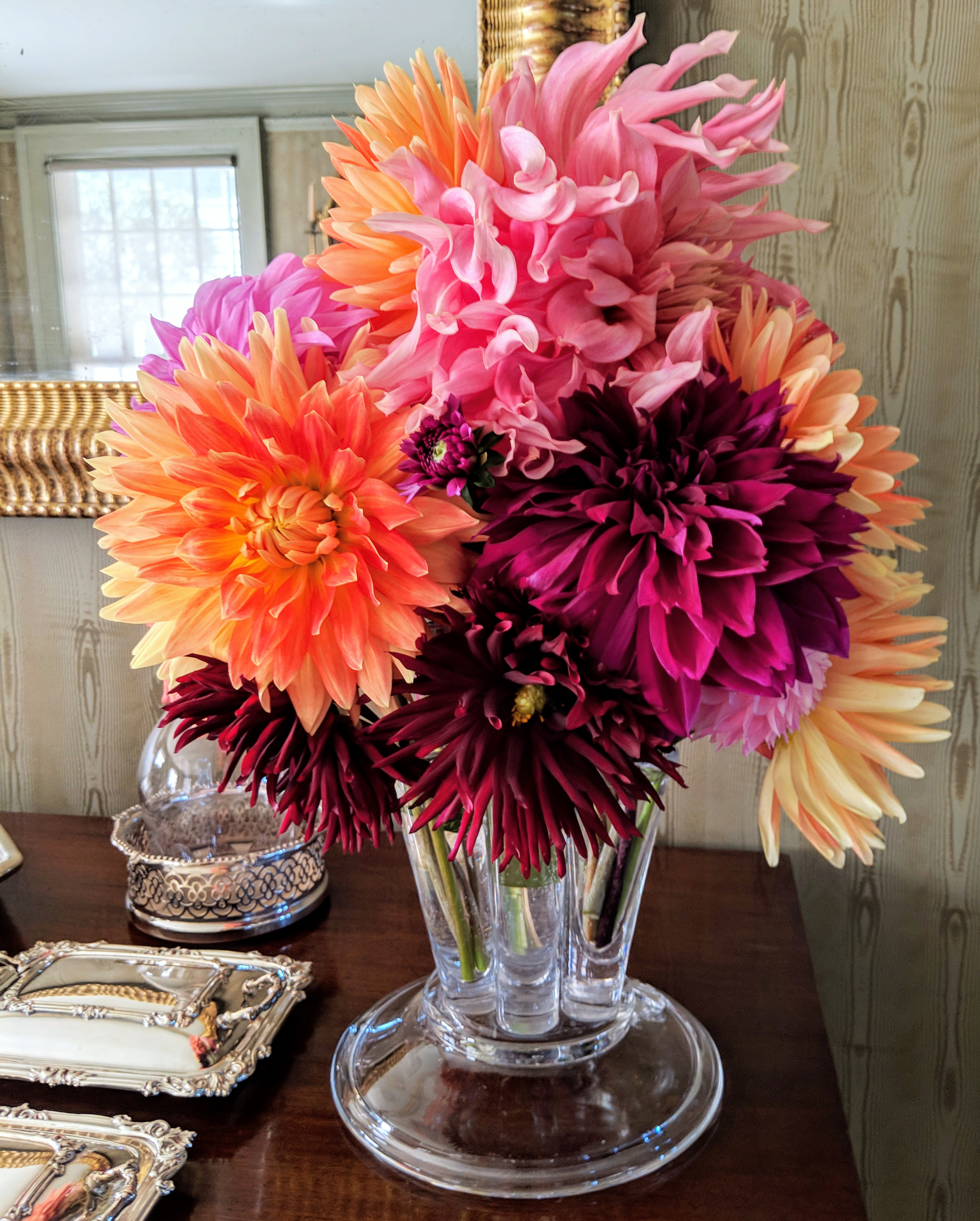 Fall is dahlia season, and we've been picking armloads of ours to enjoy in bouquets and to give away to neighbors and friends.
Martha Stewart, who knows a thing or two about gardening and bouquets, had this to say about dahlias in the September 2019 issue of Martha Stewart Living:
"I wanted to grow dahlias ever since I was a child and first saw them in our neighbor's garden in Nutley, New Jersey. Now I plant them every year.
"To cut stems for arrangements, choose blooms that are fully open. They tend to last longest in a vase. But check the backs of flowers – if petals there are starting to fade or shrivel, choose a younger bloom."
Pictured here is one of Martha's bouquets of nothing but dahlias. What could be simpler than that?
Now's the time to enjoy the last of these beauties before frost brings their glory to an end, and it's not too early to order more – or your first one – for delivery next spring!