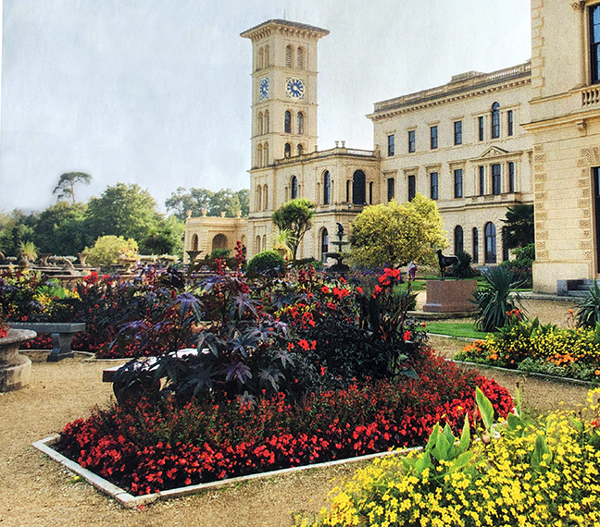 Dahlias and cannas were both wildly popular in the Victorian era, so it's no surprise that two of our favorites grow today at Osborne House, the lavish country home of Queen Victoria and her garden-loving husband Prince Albert.
In 1845, according to an August 2017 article in The English Garden, "Queen Victoria and Prince Albert, then both in their twenties, bought an estate on the Isle of Wight as a seaside retreat for their growing family." After building a grand new house, Albert redesigned the grounds, and today, thanks to extensive restoration by English Heritage, they once again reflect his vision.
"Rather endearingly, Albert is reputed to have directed work on the Osborne landscape by semaphore from the Pavilion flag tower. Victoria seems to have been less enthusiastic, complaining in her diary of the time he spent planting and pruning. In 1848, at the height of the planting operations, she spent a record 123 days on the estate so as to see as much of him as possible."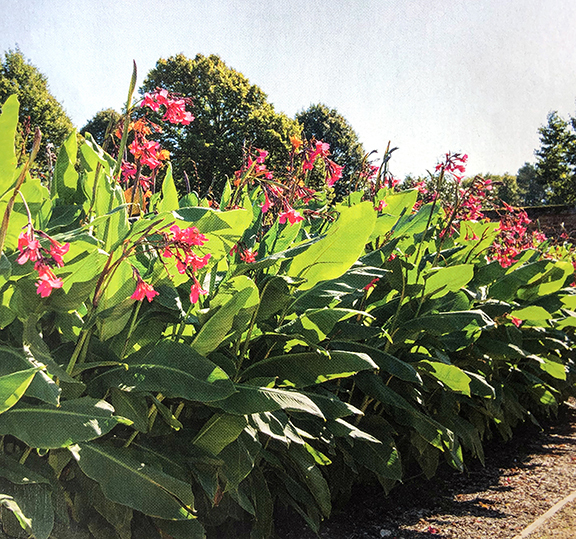 Today "the intricate design of the parterres which was lost when the terraces were grassed over has been recreated." 'Bishop of Llandaff' dahlia stars there in a dramatically dark composition with bronze-leaved castor beans, red salvia, and red-and-bronze-leaved begonias.
The lovely 'Ehemanii' canna with its dangling bells of deep rose-pink is also featured at Osborne House where a long row of it flowers exuberantly in the former kitchen garden.
Even if you don't have 200-acre estate, you can garden with a touch of royal style by planting 'Bishop of Llandaff' this spring (and save 20%!) or by signing up for an email alert when 'Ehemanii' — which sold out last month in a mere three days — is available again. Cheerio!