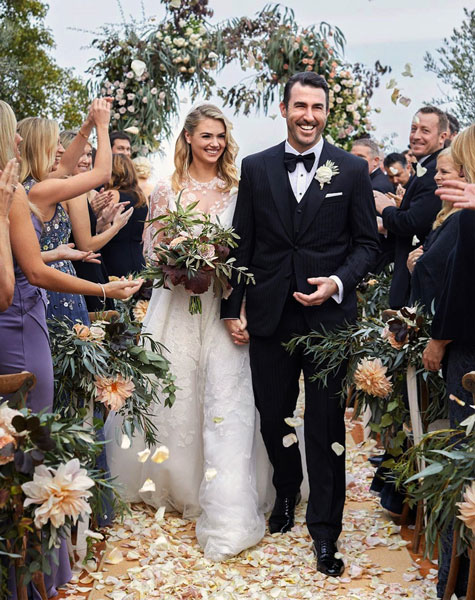 A few days after his team won the World Series this fall, Houston Astros pitcher Justin Verlander (former star of our hometown Detroit Tigers) married super-model Kate Upton in an intimate ceremony in Tuscany – and 'Café au Lait' dahlia was there!
At least we think that's what's decorating the aisle in this photo the happy couple posted on Instagram. The shape is right, the soft, dreamy color is right, and 'Café au Lait' is very much in vogue for weddings. (Although some blooms pictured have open centers, this is common late in the season when there's less sunlight for petal production.)
To add some All Star/super-model romance to your garden, order 'Café au Lait' now for spring delivery!