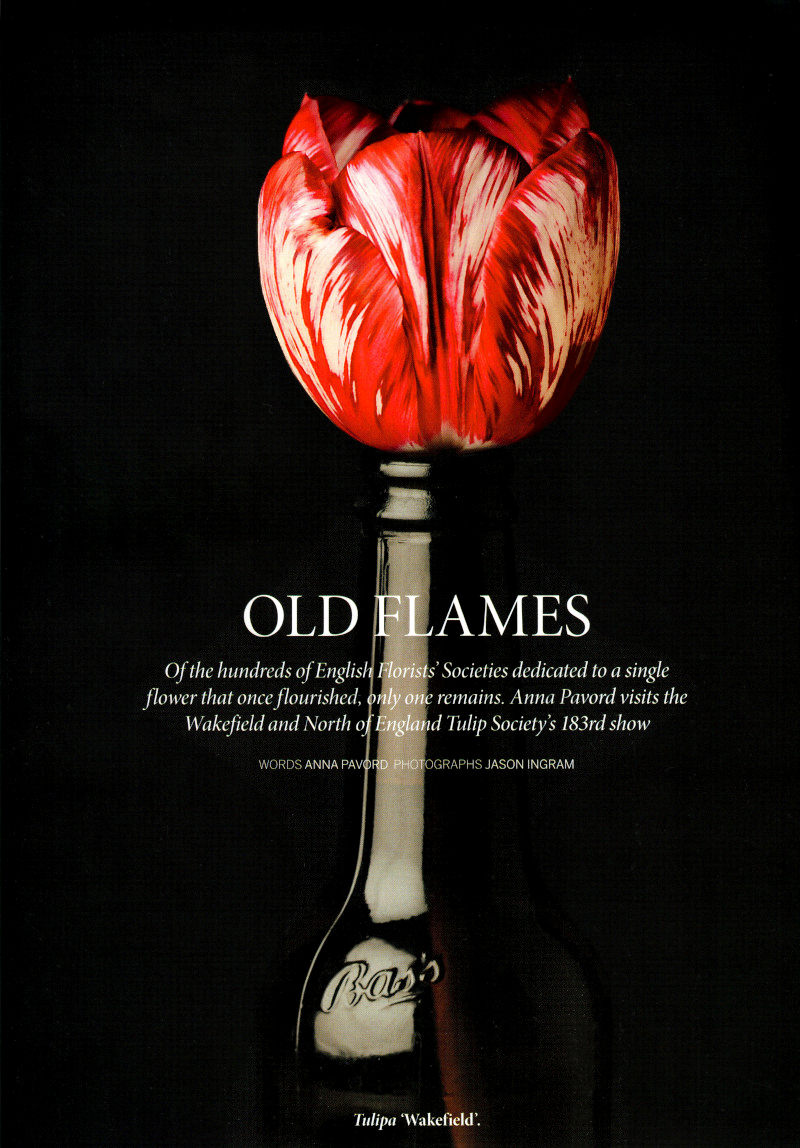 Interest in the exquisite flowers known as broken tulips continues to grow.
The British magazine Gardens Illustrated, for example, recently published a gorgeously illustrated article about them and their acolytes in the 184-year-old Wakefield and North of England Tulip Society.
Broken tulips – or English florists' tulips, as the British varieties are called – are richly feathered or flamed in red, purple, or mahogany. These are the tulips that sold for mind-boggling sums during Tulipomania in the 1620s.
"There was a time," writes Anna Pavord (who you may know from her monumental Bulb, The Tulip, and other books), "when almost every town of importance in the north of England had its own tulip society." Today only the Wakefield group survives, nurturing its rare beauties and exhibiting them in competitive shows as they have every spring since 1835.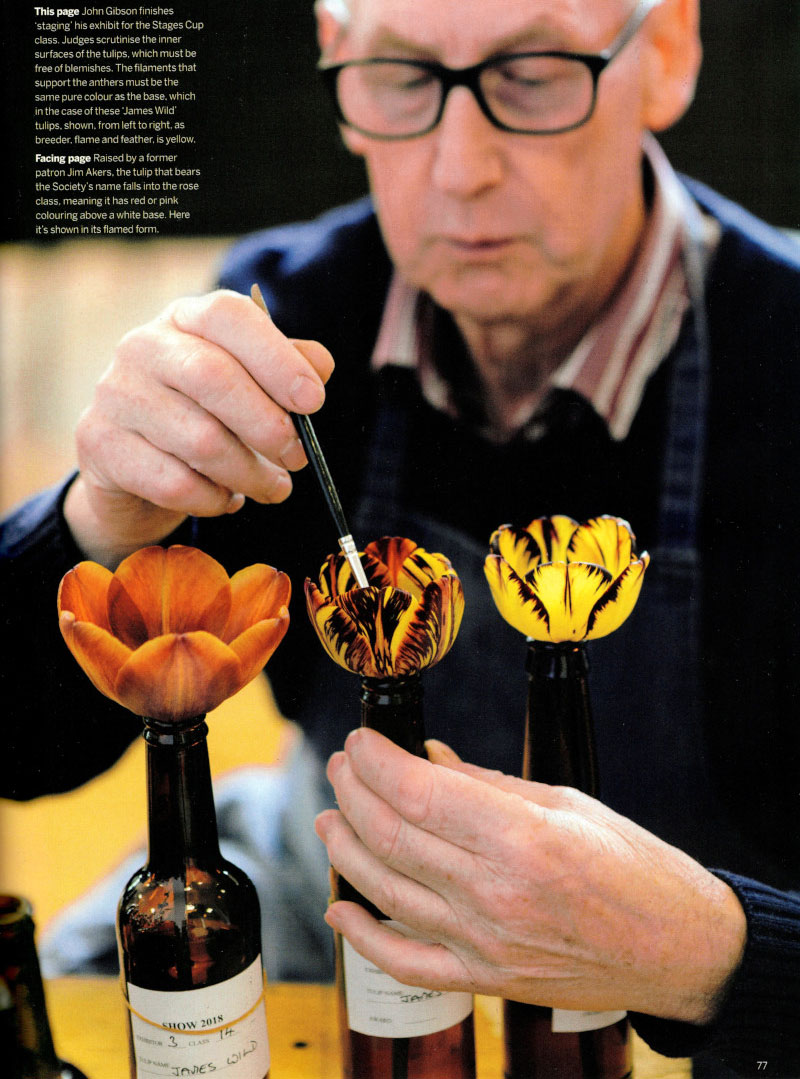 exhibitor grooms three forms of
'James Wild'
– breeder, flame, and feather
The shows are no longer held in pubs as they once were, but the flowers are still displayed in beer bottles. This is as it should be, Pavord says, because "nothing could better set off these gorgeously complex, finely textured blooms than the utilitarian containers of plain brown glass."
Although the Society was once an all-male bastion, today it includes many women who "regularly win top prizes," including WNETS secretary Teresa Clements who is enthusiastically helping to lead the Society into the future. "These are tulips that just demand your attention," she says. "They have an incredible quality. Each is a living antique. They are irresistible."
As a long-time WNETS member, I whole-heartedly agree! Learn more about these incredible tulips and – if you want to see for yourself how exciting they can be – check out this complete list of the ones we're currently offering.