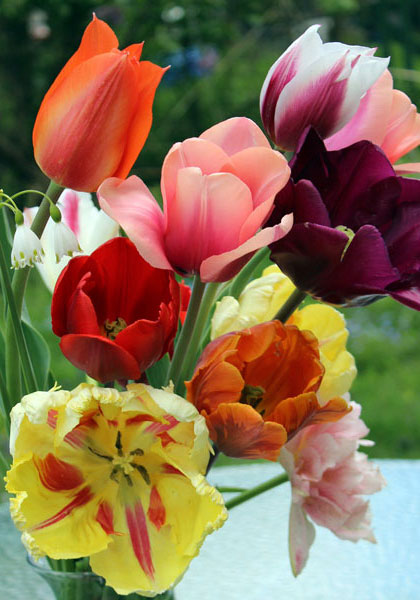 We're proud to have made the short list of Martha Stewart's "top bulb sources" in the September 2017 issue of Martha Stewart Living.
"My excitement for tulips," Martha writes, "is a bit like what occurred in 17th-century Holland during the time of Tulipomania." She reminds her readers to check tulip bulbs as soon as they arrive to be sure they're "firm, with no soft spots, rot, or cracking," but wait to plant them until "nighttime temperatures are consistently in the 40s."
Although spring may be a long way off, tulips are "more than worth the wait," she adds. "It's always pure joy to see those first shoots appear after a long winter."
For your own boxful of tulip joy, order now at oldhousegardens.com/Tulips.