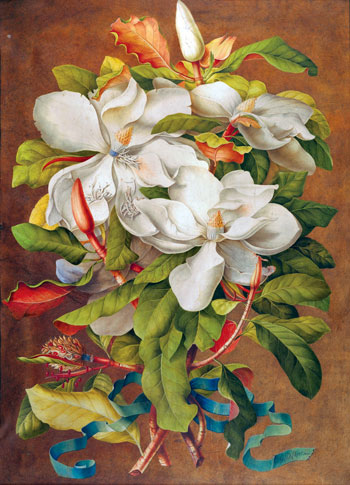 If you're lucky enough to be anywhere near New York City this winter, treat yourself to the New York Botanical Garden's small but impressive exhibit of botanical art from the vast collection of the late Bunny Mellon.
Some 80 works from the 16,000 Mellon collected are on display, ranging from a hand-painted book illustration from 1350 to a lively 1958 lithograph by Picasso.
As you may remember from previous posts here, Mellon redesigned the White House Rose Garden for President Kennedy, filling it in spring with masses of tulips. The Dutch Tulipomania in the 1630s was a special interest of hers, and several works in the NYBG exhibit feature tulips, including one that could very well be 'Zomerschoon'.
"Redoute to Warhol: The Botanical Art of Bunny Mellon" runs through February 12, and even if you can't get there in person you can enjoy several of its highlights online.