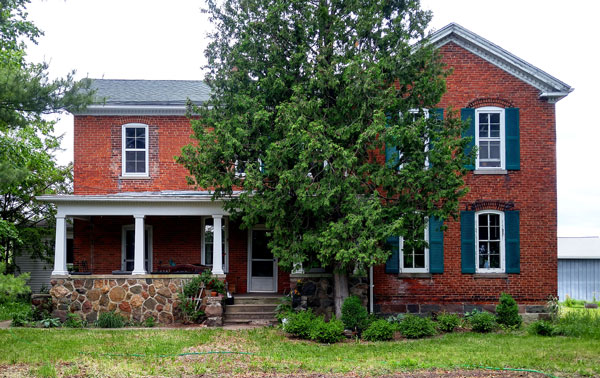 The last two days of May here were filled with excitement and dust as we packed up and moved to our new home at this historic farmstead just three miles away.
After 24 years of working out of Scott and Jane's old house and barn near downtown Ann Arbor, OHG is now headquartered in this even older house at the Washtenaw Food Hub. Located just north of town, the Hub supports small farmers by distributing their crops to local grocery stores, restaurants, and institutions as well as providing workspace for slow-food businesses such as Locavorious and The Brinery.
Although most people don't eat our bulbs, the Hub's owners – whose Tantre Farm is one of the state's oldest certified organic farms – see our mission as a good fit for theirs, and we're excited to be a part of the Hub community. Maybe best of all, moving to the Hub will allow us to consolidate our five Ann Arbor micro-farms into one location right outside our office door.
While Vanessa and the crew were settling in at the new place, Scott celebrated his first day of retirement by not shaving, eating pancakes for breakfast, buying a couple of new plants, and – since he's only 80% retired – working on this newsletter. Life is good!