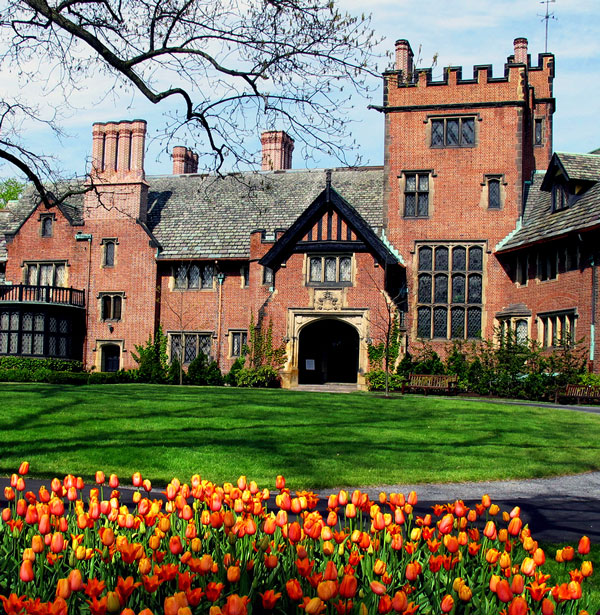 Our good customer Marta McDowell, author of All the President's Gardens, will be the keynote speaker at the third Midwestern Garden History and Design Preservation Symposium on June 20-21 in Akron.
After two years at Hale Farm and Village, the symposium is moving this year to the Akron Art Museum with its spectacular, gravity-defying 2007 addition. Lectures such as "Garden History Resources at the Smithsonian," "Everyday Documentation," and "Restoring Mrs. Harding's Rose Garden," will be complemented by tours of local historic landscapes including the incomparable Stan Hywet estate (pictured here) with its Warren Manning birch allée and perennial garden by Ellen Biddle Shipman.
For more information or to register, contact Kathie Vandervere at kvandevere@icloud.com.