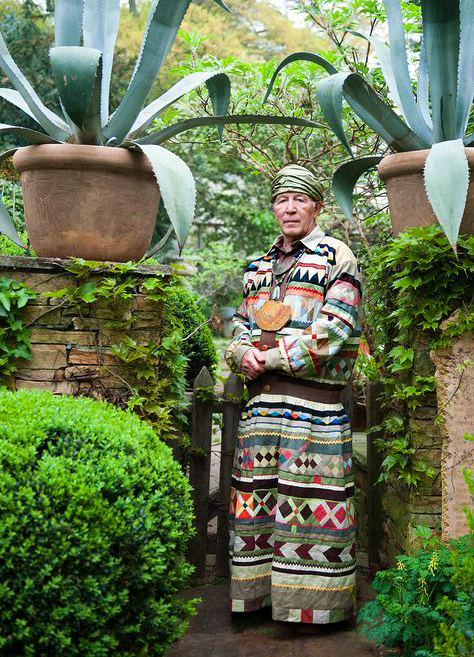 Fans of Ryan Gainey, the revered Southern garden designer and heirloom-plants lover, have been giving two thumbs up to The Well-Placed Weed: The Bountiful Life of Ryan Gainey.
The 2018 documentary interweaves shots of Gainey's romantic, heirloom-filled garden with excerpts gleaned from a series of interviews that ended just a month before Gainey died in a house fire in 2016.
As Atlanta's Cherokee Garden Library noted recently, this film is the first to "examine the complexities" of Gainey's life. "He was a contradictory character, both off-putting and tender, self-absorbed and generous, artificial and authentic." His home garden which was his masterpiece was, "as he often said, a 'garden of remembrance' where his old friends and family lived on in the overlapping blooms of heirloom plants."
You can watch a 90-second trailer of the film, or a four-minute excerpt (accompanied by an excellent article), or buy the DVD, or – best of all – you can watch it at a special screening followed by a Q&A with the filmmakers on Wednesday, Feb. 27, at the Atlanta History Center.