Just in time for election season, Marta McDowell's fascinating new book All the Presidents' Gardens is now on bookstore shelves and online.
As Marta writes in the preface, "whether gardeners lean right or left, blue or red, we are united by a love of green growing things and the land in which they grow," and that's what this book is all about. From George Washington – who "like most serious gardeners was a bit plant-crazy" – to Michelle Obama and her iconic vegetable garden, All the Presidents' Gardens tells the story of the White House landscape and the people who've shaped it for the past 200 years. Even better, Marta sets this special place's history into the much larger story of American gardening and shows us how new plants and technology along with deep-seated cultural changes and the whims of fashion have all played a role in its constant evolution.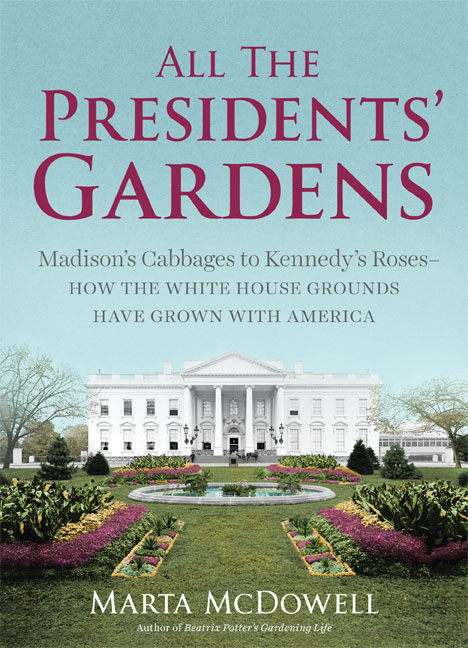 I remember Marta telling me way back in 2002 when she first ordered bulbs from us that she was working on a book about Emily Dickinson – and did I know that Dickinson loved hyacinths? Since then she's published Emily Dickinson's Gardens as well as Beatrix Potter's Gardening Life, but as much as I like those earlier books, I think All the Presidents' Gardens is her best yet. There's a rich depth and breadth to it and yet it reads almost like a novel, brightened by Marta's personal voice and engaging sense of humor.
See what I'm talking about – and enjoy some of the book's 215 color and black-and-white images – at the Timber Press website where a "book preview" of the first 73 pages is available for your browsing pleasure. Then, if you're like me, I bet you'll want to get your own copy of this All-American winner.