Small comforts are more important than ever these days – FaceTime with a loved one, an hour in the garden, scoring a few rolls of real toilet paper.
Books are high on my list of pandemic essentials, too, offering a welcome short-term escape into other worlds. Here are two recent gems you might enjoy.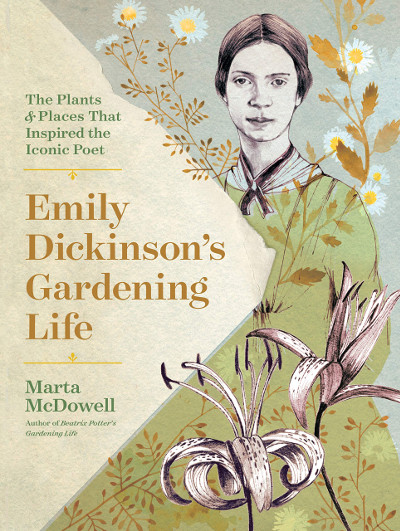 Emily Dickinson's Gardening Life – Despite living most of her life in self-imposed lockdown, Emily Dickinson still managed to create extraordinary poetry. In this revised, expanded, and much more richly illustrated version of her 2004 Emily Dickinson's Gardens, our good friend Marta McDowell traces the poet's life in tandem with a year in her garden, from the first signs of spring to the hyacinths she loved forcing into winter bloom.
As Anne Marie Van Nest wrote recently in The American Gardener, "Each layer of Dickinson's life is revealed with connections made to her beloved plants and gardens through her many poems which are reprinted throughout the book." McDowell also includes "a visitor's guide to Dickinson's garden in Amherst as well as copious details about her favorite plants so that readers can recreate their own poet's garden….
"Filled with a mixture of contemporary and historic photos depicting Dickinson's garden and plants as well as family photos, the book also includes color botanical illustrations from three female New England artists whose lives overlapped with Emily Dickinson's – a fitting addition."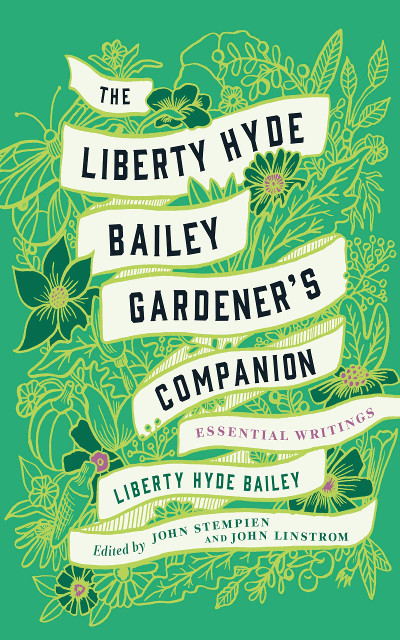 The Liberty Hyde Bailey Gardener's Companion – Born on a small farm in Michigan, Liberty Hyde Bailey went on to become, as Nancy Rose writes in The American Gardener, a celebrated "botanist, professor, gardener, and one of the leading forces" in horticulture from the late 1800s well into the 20th century.
Bailey also "wrote voluminously" – including more than 70 books – and in this compendium "editors John A. Stempien and John Lindstrom have brought together some of Bailey's most accessible and inspirational pieces to create an excellent introduction ... to his work."
It's "eminently readable, and the topics are timeless," Rose says – and I definitely agree. Bailey "seems amazingly prescient," for example, "in his thoughts on 'modern' subjects like the need for environmental conservation and acknowledging the mental health benefits of nature and gardening….
"This book will be relished by gardeners, both novice and experienced, who will smile and nod knowingly at Bailey's descriptions of the smell of newly-turned soil, the miracle of watching a seed sprout, or the feeling of pure contentment" – and comfort – "that a garden can bring."