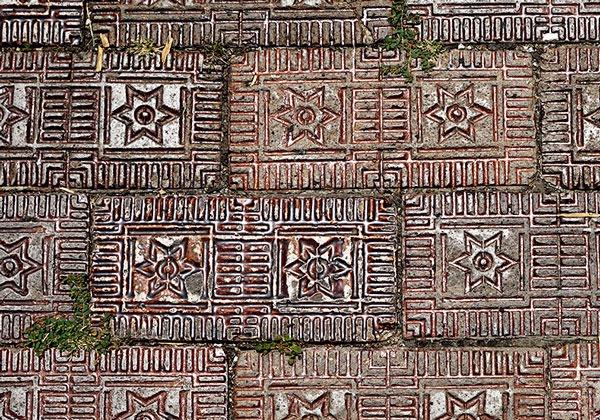 patterned brick sidewalk, Columbus, Ohio
Although streets, sidewalks, and paths are important landscape features – imagine your city or favorite park without them – they're often overlooked as historic resources, and paved over or ripped up without a second thought.
A new website, HistoricPavement.com, hopes to change that by opening our eyes to the rich tapestry that's hiding in plain sight beneath our feet. From colonial cobblestones to mid-century modern hexagons, paving has changed dramatically through the years, often with a fascinating regional diversity.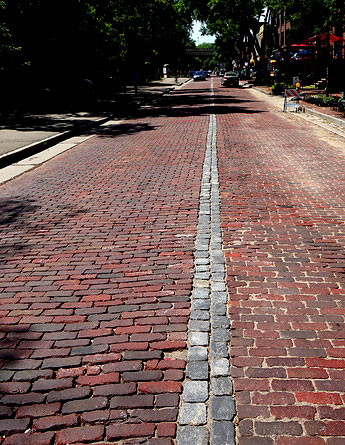 Minneapolis, MN
In Philadelphia, for example, a few old streets are paved with iron-slag bricks that look like dark blue ceramic. In the Midwest, wood blocks were once widely used, "with some cities like Detroit utilizing them for most of their paved streets by 1899," writes HistoricPavement.com's creator, Robin Williams of Savannah College of Art and Design. "Yet nationwide only a handful of streets preserve this material, including Wooden Alley in Chicago – a rare example of a street that has attained historic designation and protection."
See photos and learn more at "Neglected Heritage Beneath Our Feet" and HistoricPavement.com.
Then keep your head down – and if you see something interesting, Robin would love to hear from you at rwilliam@scad.edu.