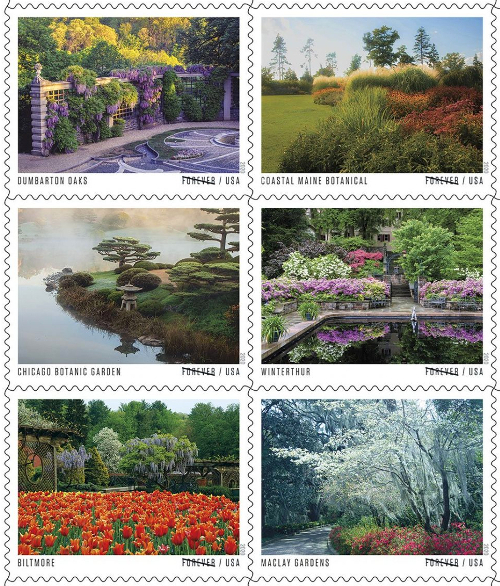 I collected stamps all through grade school, and I still think they're cool. Of course that means I'm a nerd, but I'm pretty sure that even gardeners who aren't nerds will like the new American Gardens stamps.
The set of 20 forever stamps features ten magnificent gardens from across the country, most of which have a long history.
Eight are former estates that are now public gardens – Maclay Gardens (Florida), Biltmore, Dumbarton Oaks, The Huntington, Stan Hywet (Ohio), and Winterthur. The others are notable botanic gardens – the Brooklyn Botanic Garden (founded in 1910), Chicago Botanic Garden, Coastal Maine Botanical Gardens, and Norfolk Botanical Garden.
You can see the stamps here (and learn more about the gardens) or order them here.