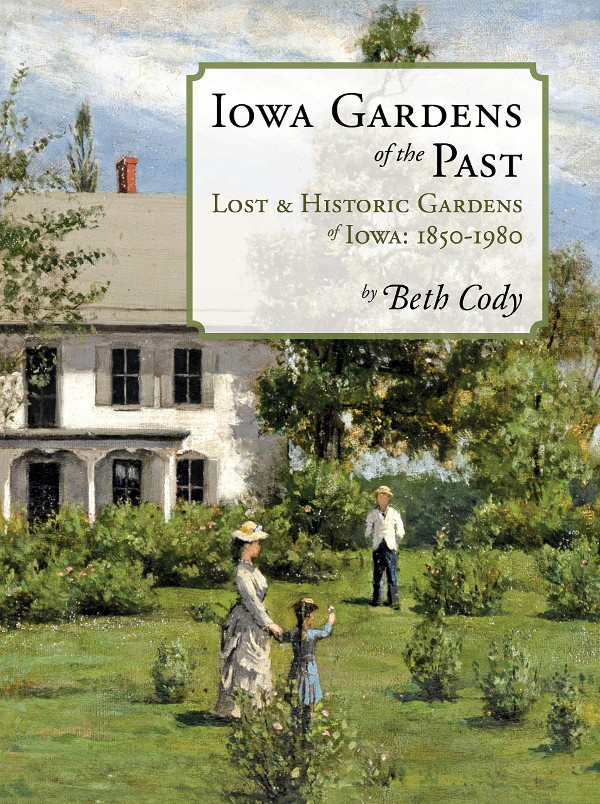 This is a beautiful book, and fascinating – even if you don't live in Iowa.
Hundreds of antique images fill its 320 pages, including engravings, photos, postcards, garden plans, pages from books and magazines, and catalog art. Most are good-sized, too – 64 fill an entire page or more – which means you can see a lot of details that would otherwise be lost. Immersing yourself in them is an enormous pleasure, and author Beth Cody deserves our thanks for the hundreds of hours she spent tracking them down so we could enjoy them by just turning the page. (See more at iowagardens.com.)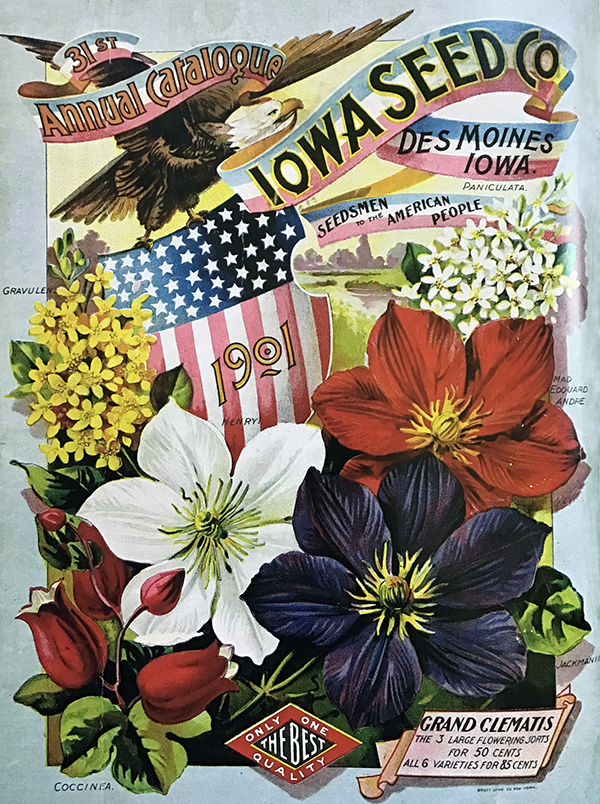 Although many of the gardens she documents are lavish affairs, Cody has also made a point of including the gardens of people who weren't rich. "Often," she writes, "it was photos of proud gardeners in their modest flower gardens in small towns and on turn-of-the-century farms that were the most touching to me," and it's those images – which are so rarely published – that I often found most interesting.
Iowa Gardens also has plenty of text. For some readers – especially those with an interest in Iowa history – that's a good thing, but for others it may be a bit daunting. Cody says her main goal was "simply to rescue earlier gardens from obscurity," and she's certainly done that well. But I would have preferred fewer details about individual gardens and more about what they show of how Iowa gardens in general – in their layout, fencing, ornament, plants, purpose, and so on – have changed.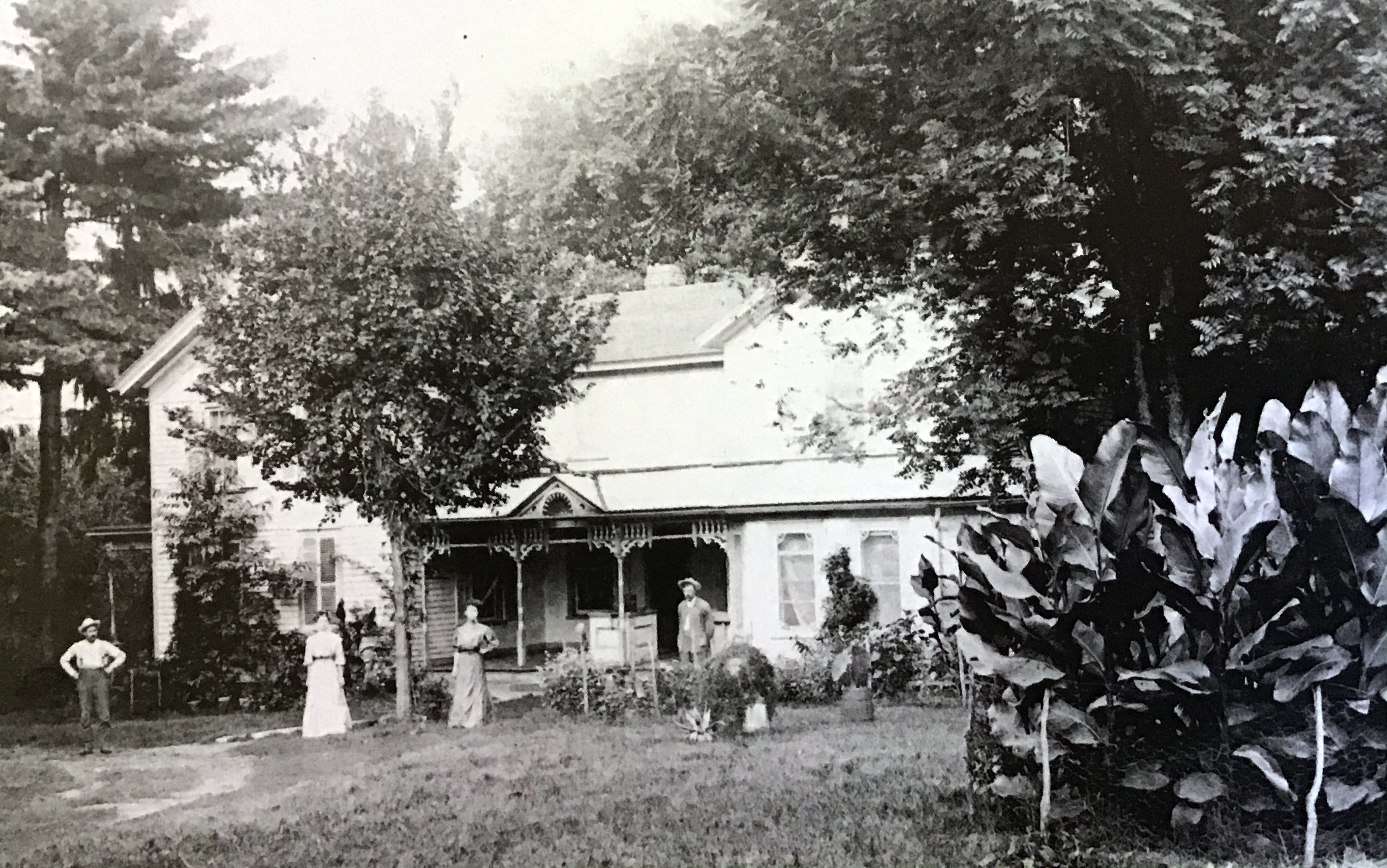 Front yard with cannas protected by a chicken-wire fence
at a cattle ranch near Iowa City in 1910.
That's not the book Cody set out to write, though, and it's a minor quibble in any case. In her preface she says that "Iowa is always completely absent from landscape history books," as if "Iowans have no history of gardening for beauty." With this dazzling book Cody has set the record straight and enriched our understanding of American garden history. Thank you, Beth, and bravo!