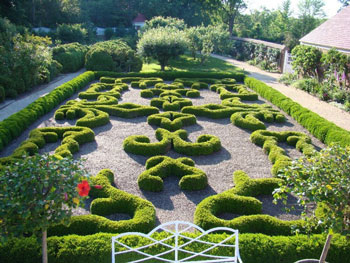 For a good time, call Dean Norton – Director of Horticulture at Mount Vernon and the organizer of this year's symposium on "Gardening, Landscape, and Design in the Age of Washington."
Three years ago I lectured for Dean at the first Mount Vernon symposium, and it was more fun than just about any other conference I've ever attended. Sure I learned a lot, and it was great hanging out with so many fellow enthusiasts, and the Mount Vernon grounds are incredible.
But what really sticks in my memory was an elegant after-hours reception on the piazza and grand lawn high above the Potomac where Dean fired off his home-made PVC potato cannon to show us how the Washingtons celebrated special occasions – although they, of course, used a real cannon.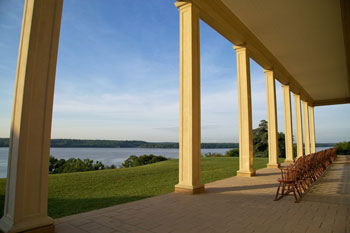 This year's symposium is set for June 2-4 with a wide array of presentations including Restoration Agriculture, Creating Central Park, Ceramic Vases and Floral Ornament, Jefferson and Wine, Slavery at Mount Vernon, and The Garden of the Future.
Our good customer Joe Gromacki will also be there talking about his Kelton House Farm, an early-1700s New England farmhouse moved and rebuilt in Wisconsin, which Joe has furnished with colonial antiques and surrounded with heirloom plants, including thousands of our bulbs.
To learn more and register, go to the 2017 Symposium page at mountvernon.org. It's sure to sell out, though, so don't delay. I'll hope to see you there!