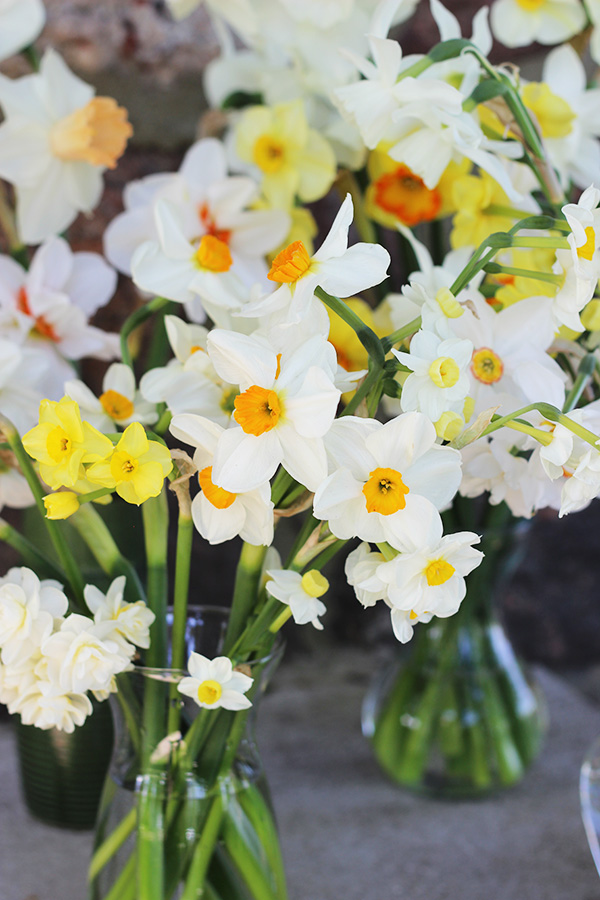 We started shipping late this week and, thanks to our hard-working crew, orders have been flying out the door. Woo-hoo! We expect to ship every fall order we've already received in the next three weeks and orders that arrive today or later by Halloween. Don't worry if your weather's getting cold or there's an early frost: bulbs can be planted until the ground freezes (mid-November here in southeast Michigan).
Please remember that we reserve bulbs on a first-come first-served basis (starting with orders placed last January) and ship to customers in colder zones first. If we have your email address, we'll send you a tracking number when yours is on its way.
While we've sold out of some varieties, we had bumper crops on others and now are offering 25 varieties of daffodils, tulips and diverse bulbs at 15-20% off. See them all at our Bulbs on Sale page – and then order (or order more) for your best spring ever!