Gardens are constantly changing, and every gardener knows how quickly weeds can get the upper hand – which is pretty much the story of Naumkeag, a world famous Massachusetts estate designed by one of America's most inventive landscape architects, Fletcher Steele.
For almost 30 years starting in 1926, Steele worked closely with Naumkeag's owner Mabel Choate to develop an eclectic series of gardens that ranged from a whimsical terrace ringed with Venetian gondola poles to the modernist masterpiece known as the Blue Steps.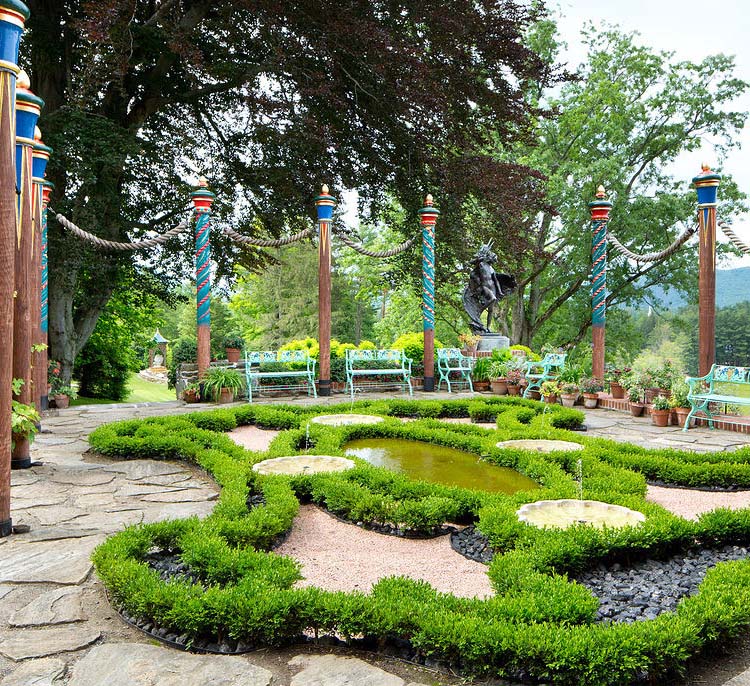 On her death in 1958, Choate bequeathed Naumkeag to the Trustees of Reservations, the leading Massachusetts nonprofit devoted to scenic and historic sites. Unfortunately, the estate's needs outpaced the Trustee's resources, and little by little Steele's brilliant gardens lost their luster or disappeared altogether.
But happily Naumkeag's story doesn't end there. In 2012 an anonymous donor promised the Trustees a million dollars to restore the entire landscape – but only if they could match that donation and finish the enormous project by this summer. Against all odds, they did! Read the whole inspiring story and see the results in the spring 2016 issue of Preservation.