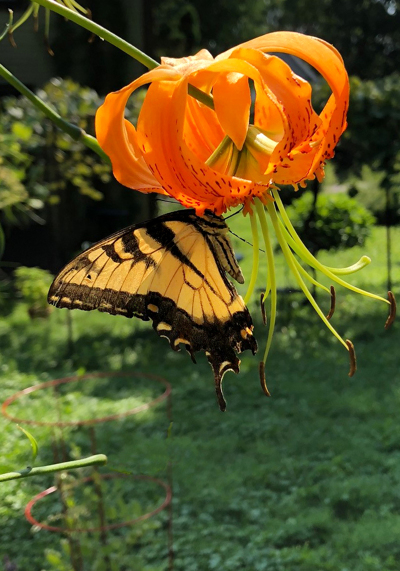 We're not sure, but when I saw this tiger swallowtail feeding on my Henry's lilies last summer, I remembered garden-writer Felder Rushing telling me that they flocked to the double tiger lilies in his Mississippi garden.
Could it be that the orange color and turk's-cap form remind them of similar North American natives such as Lilium superbum that they've been feeding on for millennia?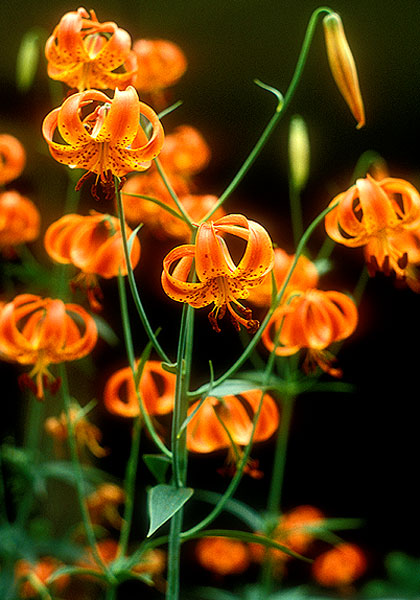 Lilium superbum
If you want to see for yourself, Henry's lily is one of four spring-planted lilies we're shipping this April, and you can also order our two tiger lilies and L. superbum now for fall shipping.
P.S. If these incredible butterflies visit your orange lilies this summer, please send us pictures!