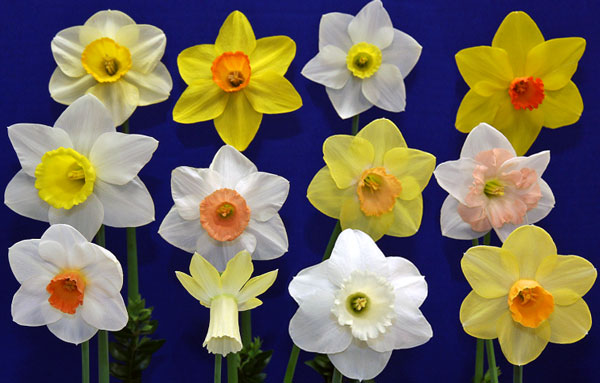 From heirlooms to varieties so new they don't even have names, tens of thousands of daffodils will soon be on public display in 43 ADS daffodil shows all across the country.
The season kicks off this weekend with shows in California, Louisiana, and Dallas; the spectacular National Show is March 10-12 in Sacramento; and it all ends May 7 in Sheboygan, Wisconsin.
Michigan will have its own show this year, April 26-27, at Fernwood Botanical Garden in Niles. For an added treat, the fields of breeder John Reed will also be open to the public. Organizers are hoping the events will help spur the founding of a Michigan Daffodil Society. (Sign us up!)
If you've never been to one, you're missing something special. For a complete list, visit the outstanding ADS website at daffodilusa.org/events-show-calendar/calendar-of-events/.