'George Grappe' tulip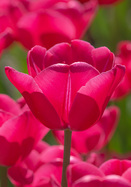 'Princess Amalia' tulip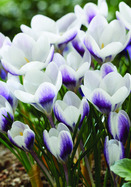 'Prins Claus' crocus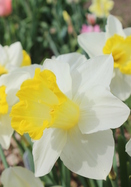 'Sweet Harmony' daffodil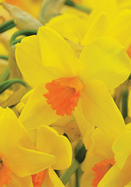 'Kinglet' daffodil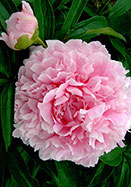 'Hermione' peony
For the first time, our friends at the Hortus are going to be able to share with us two tulip varieties we're happy to offer to you this fall: 'George Grappe', a beautiful lavender/mauve introduction from 1939 named after the director of Rodin Museum in Paris at that time, and 'Princess Amalia', glowing in regal cerise, developed before 1908 to honor the first wife of Dutch Prince Hendrik. Both are Single Late varieties, meaning that they're tall, reliable, and will be lovely additions that extend the tulip season in your garden. We're also celebrating the return of 'Greuze' and 'Dillenburg', two incomparable beauties whose glowing colors (deep, rich purple and glowing orange respectively) are not to be missed.
And (as introduced in our previous newsletters) you'll also find at our website many other new and newly-returned varieties, including:
4 crocus (with sparkling 'Albus' and lively 'Prins Claus')
22 daffodils (don't miss luminous 'Double Fashion', cheerful 'Sweet Harmony', or fragrant 'Kinglet')
3 diverse (Galanthus lovers particularly take note!)
5 peonies (introducing ruby-red 'Rachel' and lush 'Hermione')
So grab a cool beverage, put your feet up, and start (or add to) an order for October delivery!