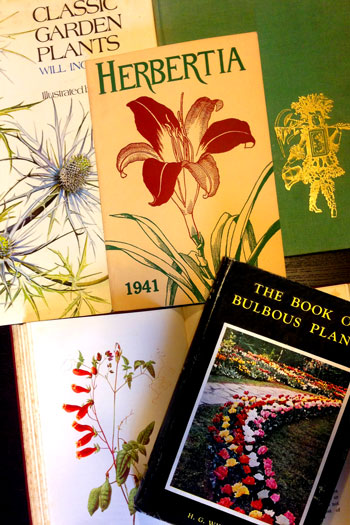 After 40 years of selling used and rare books, our friend Heiko Miles of Calendula Horticultural Books is closing up shop to devote more time to other pursuits. As he explained to me recently, "Life is just so full."
That's good news for garden book lovers because everything at CalendulaBooks.com is now marked down 66%.
Although some of the rarest are still pricey – a 1625 Italian florilegium will set you back $1,048– most are less than $5, and many are just a dollar or two. For example, one of the boxful I just bought is A.E. Speer's 1911 Annual and Biennial Garden Plants "with historical notes and very many variety descriptions" for just $1.03.
Heiko's website is bare-bones, but it's filled with treasures, and in all the years I've been ordering from him, he has always served me well.
Thank you, Heiko, and may your next chapters all be happy ones!