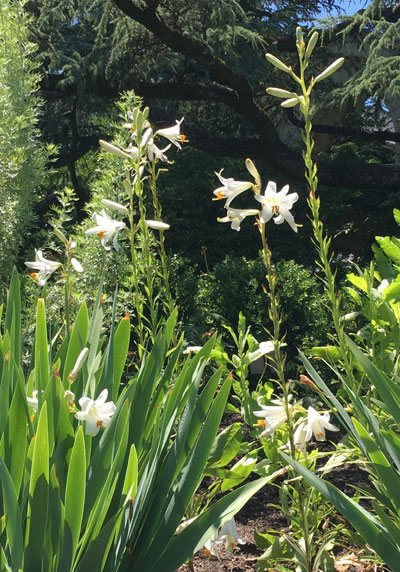 in the Bishop's Garden
It's always good to hear from our customers, and we love seeing photos of our bulbs in your gardens – such as the one here from our good customer Adrienne Schopf of the Washington National Cathedral in Washington, DC.
"I just wanted to send you guys a few pictures of the Madonna lilies that we planted last fall," Adrienne wrote. "They're doing well in our Bishop's Garden. They're planted in an area we call the Hortulus where we have different herbs that were planted at monasteries in the 9th century, so these lilies fit in perfectly.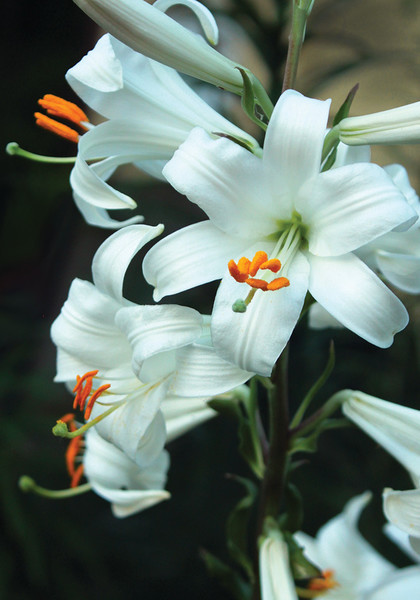 in our garden
"We'd been having a hard time finding them and were very excited that you offered them. We've ordered more from you guys for this fall. Thank you for providing such great plants and keeping the older varieties around!"
You're welcome, Adrienne, and thanks for sharing these deeply historic lilies with your many visitors!
To enjoy this fragrant beauty in your own 21st-century garden, order now for October delivery.