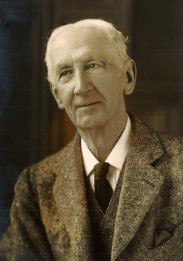 You may not know it, but if you love 'Beersheba', 'Lucifer', or 'White Lady', you're a fan of the Reverend George Engleheart.
One of the greatest daffodil breeders of all time, Engleheart introduced some 700 named varieties starting in 1889. Although most of these have been lost over the years, a brand new National Collection in England is hoping to find and preserve as many as they can.
Engleheart was the vicar of a small country church when he first started breeding daffodils in the 1880s. Once a minor garden flower, daffodils at the time were on the rise, championed as perennial, graceful, and old-fashioned – heirloom, that is! – in contrast to the new, brightly colored exotics that filled Victorian carpet beds.
Engleheart was so devoted to his daffodils that it's said parishioners would sometimes find a note tacked to the church door reading, "No service today, working with daffodils." His place in daffodil history was assured in 1898 when he sold three bulbs of his vividly orange-cupped 'Will Scarlett' for the equivalent today of over $12,000.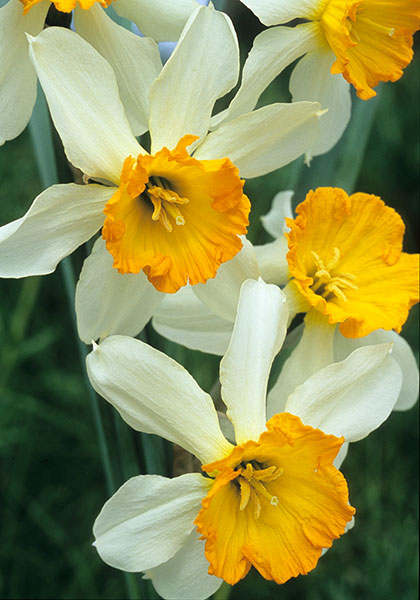 The new National Collection holds just 34 of Engleheart's 700 daffodils, with another four located but not yet in their hands. To help them find more, the Collection's Anne Tweddle asked us to spread the word about their project, so that's what we're doing.
Of the 34 they grow, we're offering six for delivery this fall – 'Bath's Flame', 'Beersheba', 'Cassandra', 'Firebrand', 'Lucifer', and 'White Lady' – and in the past we've offered six others that we'll offer again once our stocks increase – 'Albatross', 'Argent', 'Brilliancy', 'Horace', 'Seagull', and 'Will Scarlett'.
For more about Engleheart and the Collection, including a full list of their cultivars and photos of most, go to suffolkplants.org.uk/national-collections/narcissus. For a complete list of his 700 introductions, enter Engleheart in the Hybridizer box at daffseek.org. And if you know where the Collection can find any they don't already have, Anne would be very happy to hear from you at anne@tweddle1.co.uk.