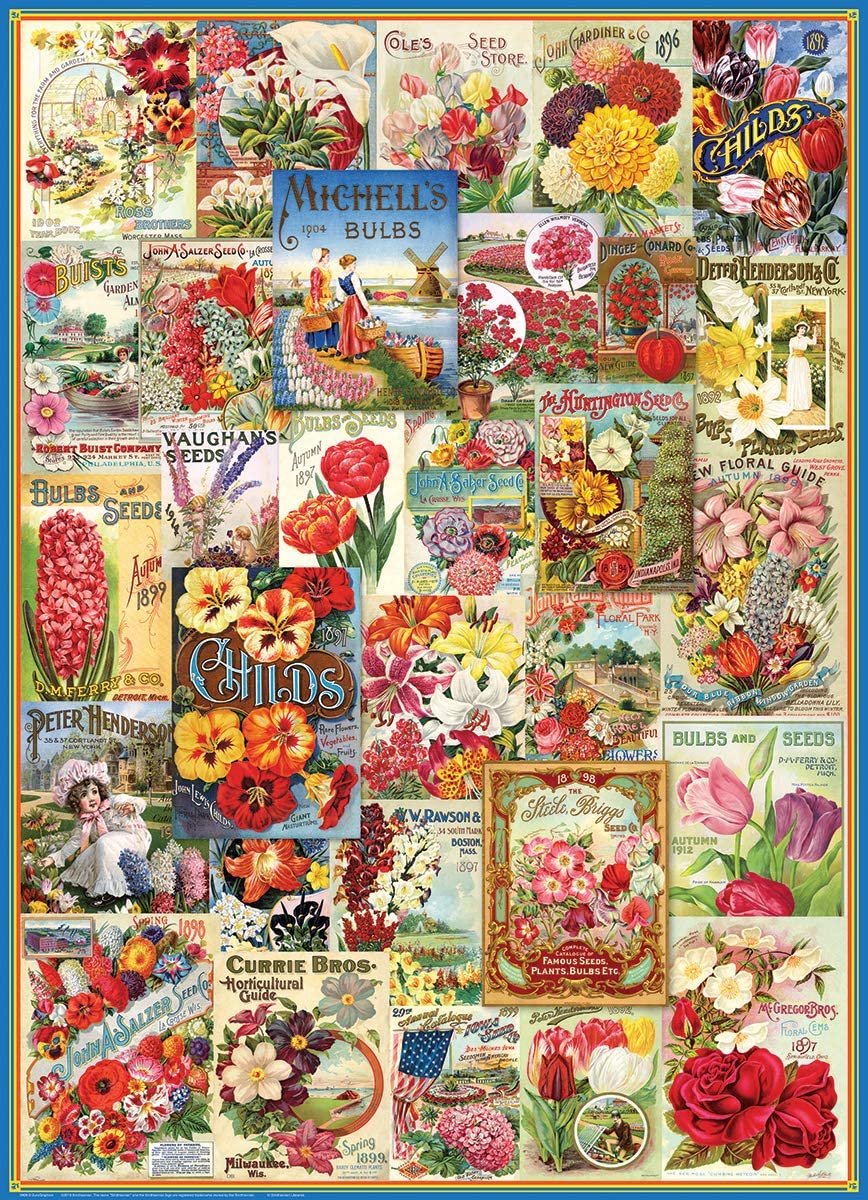 Feeling stressed? Bored? Sick of the pandemic? Maybe a jigsaw puzzle would help.
Sales of these comforting, old-school pleasures have been booming ever since the pandemic began, and a while ago my sister and sister-in-law sent me one that seems custom-made for our newsletter readers.
As you can see, it's a collage of antique nursery catalog covers, many of which feature bulb flowers. In fact, you may recognize a couple we've used for our own catalogs!
Puzzle-maker Eurographics also offers three other similar puzzles featuring roses, vegetables, and fruits. All are based on images from the Smithsonian Institution's collection of some 10,000 seed and nursery catalogs, they're eco-friendly, and – according to my puzzle-loving sister-in-law – they're top-quality puzzles.
You can order them from the Eurographics store at Amazon or find them elsewhere online for a wide range of prices. They seem to be in short supply, though, so if you want one, don't delay!