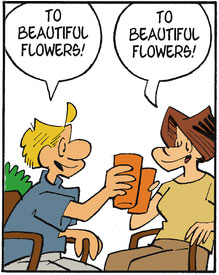 Like many of us, my favorite comic-strip couple got back into the garden for the first time recently.
If you like to laugh, I think you'll enjoy their six-day adventure – and if you're not as young as you once were, I think you'll enjoy it even more.
Check out the first day at www.gocomics.com/arloandjanis/2018/04/16, and then click on the right arrow under the strip to continue the fun.