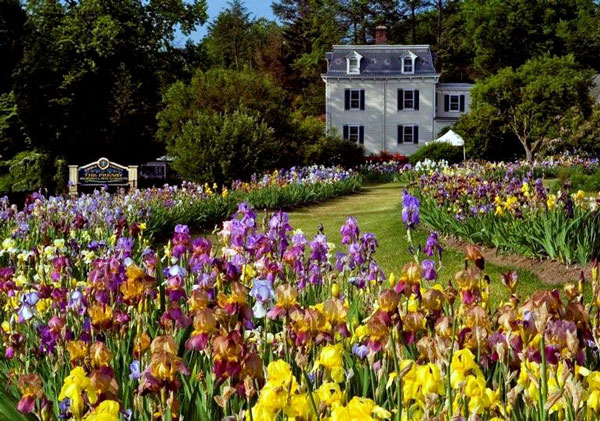 One of the world's greatest collections of historic iris is celebrating its 90th anniversary this month, and you're invited to the party!
Established in Montclair, New Jersey, in 1927, the Presby Memorial Iris Garden today includes nearly 14,000 iris plants of 1500 varieties. Every year from mid-May through the first week in June, over 100,000 flowers bloom there in a dazzling display that's come to be called "the rainbow on the hill."
To celebrate the big anniversary, on weekend afternoons this May volunteers will be serving cookies and lemonade on the porch of the Garden's historic Walther House. Iris dug from Presby's vast collection will also be for sale on weekends starting this Friday from 10:00-3:00.
If you visit, please share a photo or two on our Facebook page – and even though admission is free, we hope you'll donate generously to support the important work Presby is doing to preserve great old iris for all of us.