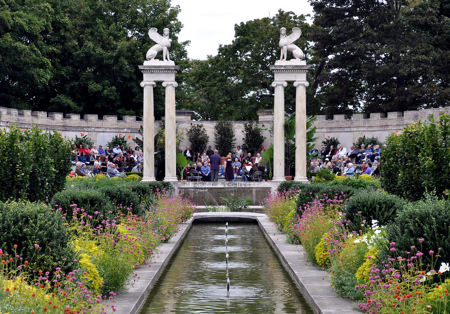 May is Preservation Month and a wonderful time to explore historic gardens and landscapes near you.
If you don't know where those are, The Cultural Landscape Foundation can help. "Cultural landscapes" are historic places ranging from gardens and parks to farmland and ethnographic landscapes. Enter your zip code at tclf.org/advanced-search and you'll get a list of some of the most important ones within 100 miles of your home.
Another great resource is the National Trust for Historic Preservation. Though traditionally focused on buildings, the Trust has a new motto, "This Place Matters," and a broadened vision that includes landscapes. For 45 landscape-related articles from its excellent Preservation magazine – including ones about Brooklyn's 175-year-old Green-Wood Cemetery, historic orchards in California, and "What Type of Historic Landscape Fits You?" – check out "Landscape Stories."
Of course you could also just go for a walk in any old neighborhood and look for how the plants, constructed features, and the way things are arranged outdoors differ from what you see in newer neighborhoods. The past is out there, all around us – and Preservation Month is a great time to enjoy it!