A new day is dawning at Old House Gardens!
By the time we send our next newsletter, OHG will have a new owner – the incredible Vanessa Elms, our current VP for Bulbs – and a new home.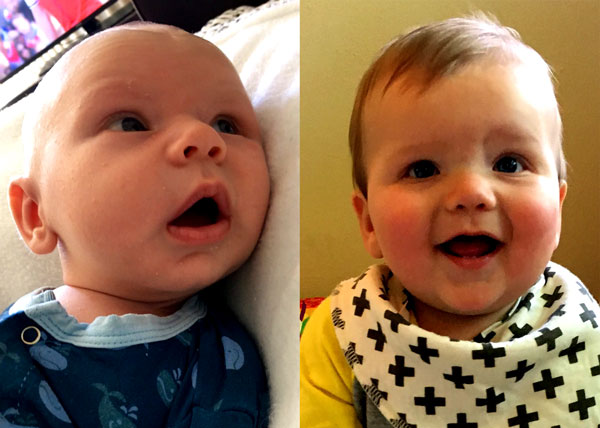 Although we can't announce our new location yet, OHG isn't moving far – just outside of town a bit where we can consolidate our five micro-farms and grow even more old bulbs for you.
I say "we" because I'll be sticking around one day a week to help out, mostly by writing our newsletter/blog, hunting for more great bulbs to offer, and serving as OHG's expert emeritus and ambassador for heirlooms.
As for my endless hours of new free time, I don't know what I'm going to do – and I like that. At first I plan to just take it easy, sleep more, garden more, and spend more time with my wife Jane, our dog Toby, and these two little angels, our first grandkids, 8-month-old Benjamin John and one-month-old Nolan James.
To all of you who sent me happy retirement wishes this past year, thank you! You warmed my heart and made this big step easier. I'm proud of what we've accomplished together over the past 24 years, and I can't wait to see what the future holds for Old House Gardens.