Has Our New Catalog Reached You Yet?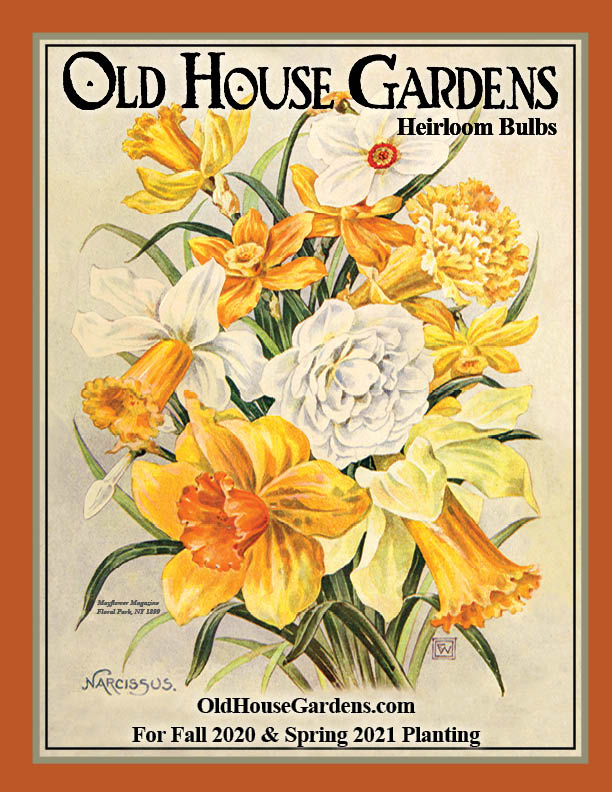 We mailed them Aug. 24, and if you've ordered bulbs from us any time since fall 2017, yours should arrive soon if it hasn't already.
Bulk mail can take up to two weeks, though, and that's without all the challenges piled on the post office recently. If you don't have yours by next Tuesday, Sept. 15, simply call or email us at help@oldhousegardens.com and we'll rush you another one by first-class mail. We don't want you to miss it!
There's no need to wait, though, because EVERYTHING is already online:
WEB-ONLY treasures – oldhousegardens.com/WebOnly,
NEW or back from a hiatus – oldhousegardens.com/New,
RAREST and exclusive – oldhousegardens.com/Rarest,
All FALL-planted bulbs – oldhousegardens.com/Fall,
All SPRING-planted bulbs – oldhousegardens.com/Spring,
And our easy, awesome SEARCH will help you find exactly what you want – oldhousegardens.com/Search .