Our New Catalog is at the Printer – and It's All Online Now!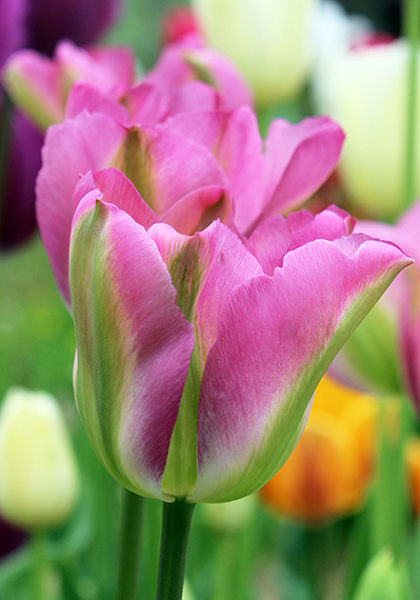 Woohoo! We took our fabulous fall-2019/spring-2020 catalog to the printer this week and it should be in the mail in two weeks.
PLEASE, if you've moved anytime since January, update your address with us right now at 734-995-1487 or help@oldhousegardens.com.
Bulk mail can be slow, so if you don't have your catalog by Sept. 4, the Wednesday after Labor Day, please let us know and we'll rush you another one by first-class mail.
But why wait? Everything in our new catalog is now online:
NEW or back from a hiatus – OldHouseGardens.com/New,
FALL-planted bulbs – OldHouseGardens.com/Fall,
SPRING-planted bulbs – OldHouseGardens.com/Spring,
SEARCH by 17 different criteria – OldHouseGardens.com/Search .
Our rarest treasures sell out quickly, and planting time will be here before you know it, so happy ordering!