Time is Running Out! Save 10-25% Now Before Everything is Gone!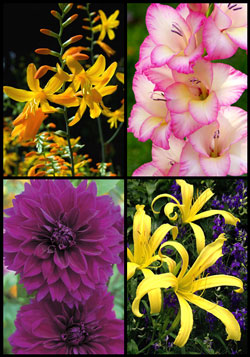 Spring has finally arrived here in Ann Arbor, the hyacinths and early daffodils are blooming, and orders have been flying out the door.
To help the last of our old beauties find good homes, most are now marked down 10-25%. Choose from:
13 dahlias, including peach-blushed 'Café au Lait', bouquet-perfect 'Little Robert', and frizzy-headed 'Tsuki Yori No Shisha';
5 glads, including bright, rose-feathered 'Priscilla';
3 lilies, including (thanks to our grower sending us extras by mistake) subtle but strong 'Guinea Gold';
5 diverse, including swooningly fragrant 'Mexican Single' tuberose;
6 daylilies, including dreamy 'Luxury Lace';
6 samplers, including our ever-popular Intro to Heirlooms – with at least $35 worth of heirlooms for just $27!
See them all at our Bulbs on Sale page. 18 other treasures are still available at full price, but none will last long – so order now for your happiest summer ever!