Newsletter Delayed – for Happy Reasons!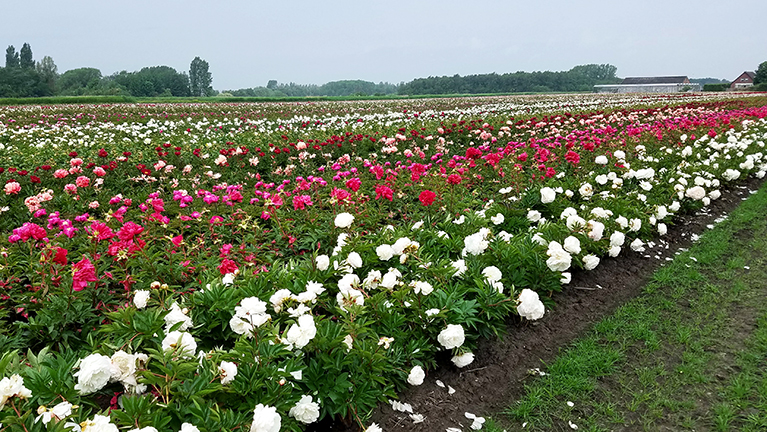 We're sorry this newsletter is reaching you late. Although we'd planned to send it as usual the first week in June, life got in the way.
After wrapping up our very busy spring shipping season and getting our big trial garden planted, Vanessa, Rita, and Justin flew to the Netherlands for a week of meeting with our growers and searching for more old bulbs to add to our catalog. (We'll have photos and more about this in our July newsletter.)
Meanwhile I spent way too much time working in my newly redesigned flower garden, covering the new paths with weed-cloth and mulch, transplanting the many seedlings I started indoors, and weeding, weeding, weeding.
We hope you understand – and we hope you've been happily busy, too!